Drama in Apple's quarterly earnings expected from 'iPhone 8' launch guidance, not actual results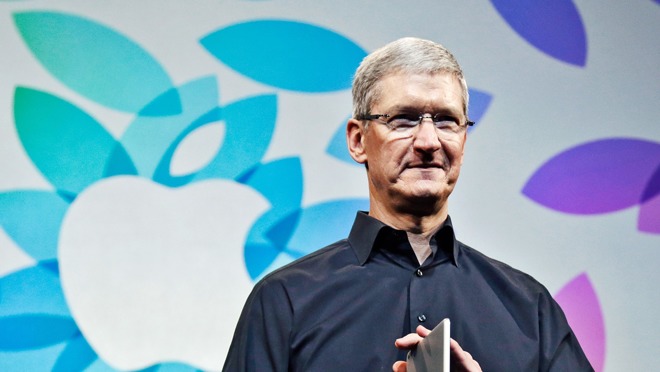 AppleInsider may earn an affiliate commission on purchases made through links on our site.
After the close of business on Tuesday, Apple will report the results for what is seasonally its slowest quarter of the year, with Apple and industry watchers predicting around $44 billion in revenue. But all eyes are on Apple's guidance for the fourth fiscal quarter, to see how confident the company is about the "iPhone 8" launch.
Wall Street as a whole is expecting Apple to report revenue at $44.9 billion for the quarter, with 40.8 million iPhones, 9.1 million iPads, and 4.3 million Macs sold, according to Wells Fargo. In the previous quarter, Apple declared that it was expecting revenue between $43.5 billion and $45.5 billion, with a gross margin of between 37.5 percent and 38.5 percent.
Rod Hall from J.P. Morgan believes Apple's revenue will reach $43.3 billion in the third quarter, with margin of 38.1 percent. Hall is expecting 40.6 million iPhones sold at an average selling price of $604, with iPads hitting 8.7 million sales, and Macs climbing to 4.4 million from the previous quarter's 4.2 million.
Analyst Amit Daryanani from RBC Capital Markets is shooting a bit higher, looking at $44.9 billion in revenue. RBC expects around 40 million iPhones sold on the quarter, but has not broken out average selling price, or expected sales of the iPad and Mac.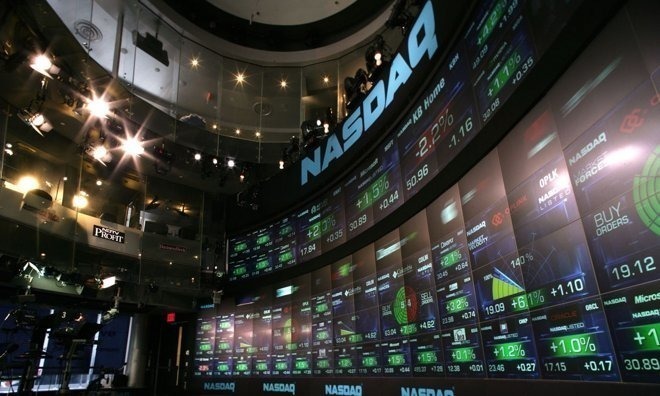 Wells Fargo's Maynard Um is expecting Apple to break through its upper guidance, hitting $45.6 billion in revenue on the strength of 43 million iPhone sales with a $630 average selling price. Apple's refreshed iPad lineup is expected to see 8.7 million units sold, with the new Kaby Lake-powered MacBook Pro and iMac lineups climbing Mac sales to 4.4 million.
Timothy Arcuri from Cowen and Co. is expecting $44.4 billion, and believes 42 million iPhones will be sold, at an average selling price of "$590 or higher" depending on product mix. No comment or estimate was provided for Mac or iPad sales.
Steve Milunovich from UBS is also very close to consensus, seeing $45.0 billion in revenue for the quarter — but sees a strong upside to the company's next few quarters on the strength of the "super cycle." Milunovitch expects Apple to beat the consensus with 43 million iPhones sold at an average selling price of $630 per phone, with iPad sales growing to 8.7 million.
Overall, analysts are seeing Apple meeting its quarterly earnings target, but appear to be focused a great deal on the next quarter and its impact on the fiscal year overall. The main topic of discussion centers on the "iPhone 8" pricing range, and potential deferment of income to the next quarter and fiscal year 2018 if the device hits retail later than other fall launches.
What Apple announces for its expected revenue in the fourth fiscal quarter of 2017 that concludes in September, will say a lot about how confident it is in when it will ship the "iPhone 8" to consumers. At present, Wall Street is expecting a five percent year-over-year growth, with revenue for the September quarter hitting $49.2 billion.
Apple's guidance off of that mark signals Apple's thoughts on how many of the device it will have available in the quarter. But, even if Apple's predictions are lower than consensus because of uncertainties around "iPhone 8" delivery, the sales are not lost and just shoved to the already massive holiday quarter, and the following fiscal year.
In the year-ago quarter, Apple posted quarterly revenue of $42.4 billion and quarterly net income of $7.8 billion. Gross margin was 38 percent.
Apple stock prices started the month at $143.50, and hit a peak of $153.46 on July 26. At open of business on Tuesday, stock price was at $148.79.