Microsoft launches 'Surface Plus,' adapting iPhone Upgrade Program concept to PCs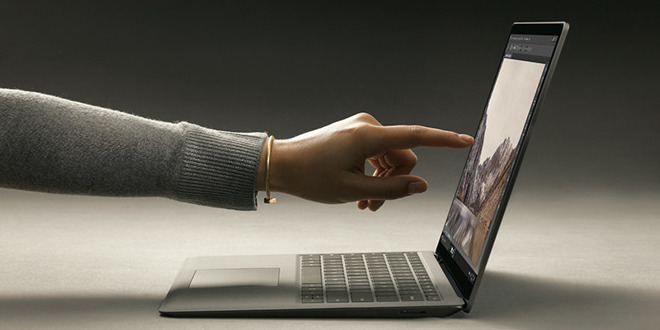 AppleInsider is supported by its audience and may earn commission as an Amazon Associate and affiliate partner on qualifying purchases. These affiliate partnerships do not influence our editorial content.
Microsoft on Tuesday introduced "Surface Plus" and "Surface Plus for Business," two ownership plans that appear to mimic Apple's strategy with the iPhone Upgrade Program.
The standard option lets people buy a Surface computer on a 24-month contract, but upgrade after the 18-month mark as long as they're in good standing, return their previous computer, and sign up for a new 24-month plan. There's also 0 percent APR unless someone takes longer than 24 months to pay, at which point the APR jumps to 19.99 percent.
Shoppers have to sign up for Plus through microsoft.com or a Microsoft Store, at which they get a year of free support. An extended Complete service plan costs extra.
The Business plan comes with Complete for Business, and offers a number of other perks, such as the ability to add multiple devices to a single plan — including the 55-inch Surface Hub. Customers can choose from 18-, 24-, and 30-month plans, and upgrade as quickly as 12 months on a 24-month contract, or 18 months on a 30-month term. Devices can be added or removed midstream.
For an extra $8.25 per user, per month, the Business plan also offers Office 365 for Business subscriptions.
The iPhone Upgrade Program — launched in Sept. 2015 — costs at least $32.41 per month under a two-year contract, but includes a new iPhone every year along with an AppleCare+ warranty. Like Surface Plus, subscribers are required to trade in their old device when they upgrade.