Apple Maps transit coverage grows in Australia, may be coming soon to Ireland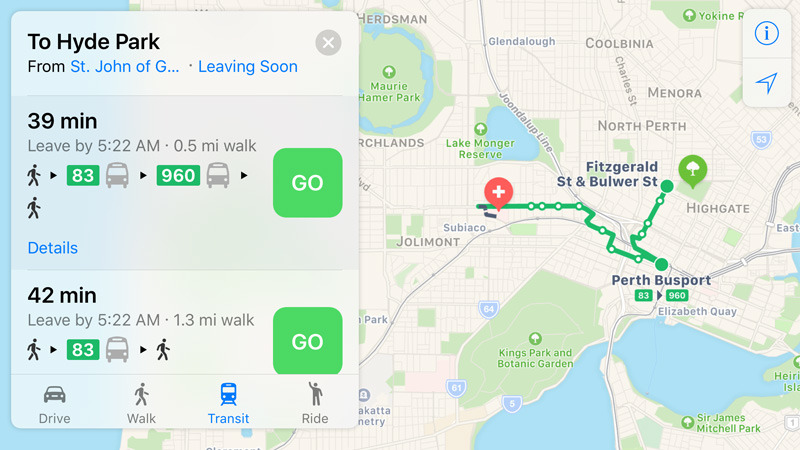 Apple's Australian Maps transit coverage has expanded to large sections of the states of Queensland and Western Australia, and may be poised to come to Ireland in the near future.
The new Australian coverage includes major cities like Perth and Brisbane, and their surrounding areas like the Gold Coast, Sunshine Coast, Mandura, and Rockingham. In some cases people should be able to navigate to more remote towns, one gap being long-distance train trips down the Queensland coastline.
As usual directions include times, route numbers, color-coding, branding, and any walking needed to get to or from a station. Until now, Australian Maps users could only get this information in areas like Adelaide, Melbourne, and Sydney.
A tip to AppleInsider meanwhile notes that in Ireland, Apple is providing more detail around train stations, which are marked with pink borders. A closer look shows some interior details.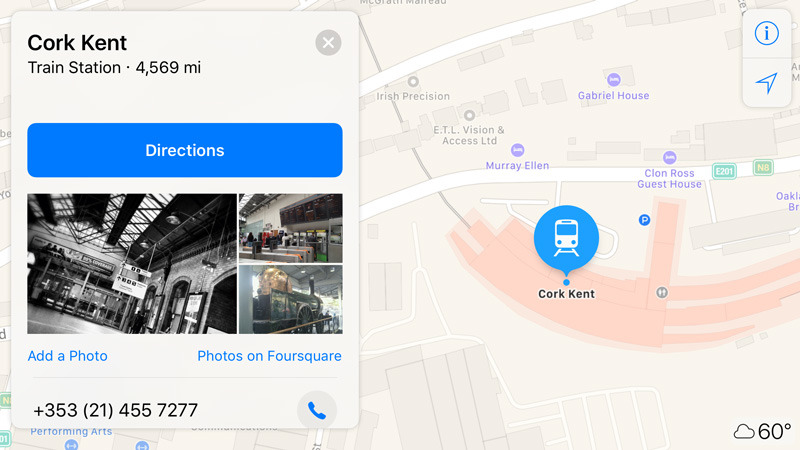 It's not clear how recent the changes are, but Apple made similar station improvements before launching Japanese transit directions last year alongside iOS 10. One possibility is that Ireland will be supported with the arrival of iOS 11, due this fall — most likely in September.