Inside iOS 11: Apple's Portrait Mode in iPhone 7 Plus exits beta, allows effect to be turned off after the fact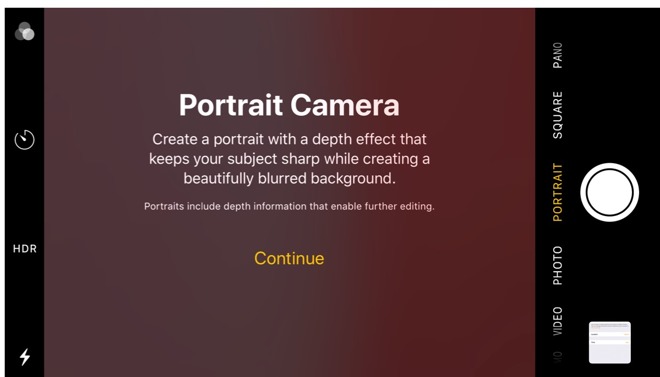 AppleInsider may earn an affiliate commission on purchases made through links on our site.
In the latest iOS 11 beta, Apple has taken the Portrait Mode camera setting out of beta, and has altered how the camera roll handles the pictures to allow for the effect to be removed from a picture with it at any time.
First pointed out by ThinkApple, Portrait Mode not only has exited its beta status, but has seen some improvements as well. The procedure to take the shot is unmodified, but the Edit feature now allows for the effect to be removed at will, and non-destructively.
The effect still can't be applied retroactively if the image wasn't taken in Portrait Mode to begin with.
Apple's Portrait mode takes advantage of the twin cameras on the iPhone 7 Plus, using them to gauge the depth of a scene and blur the background. Apple announced the mode when it revealed the phone on September 7, but said it would only be available in a later software update.
The ability to retain data about the picture, and still save space versus iOS 10 and earlier versions of the operating system are made possible by the addition of HEIC. The 2017 WWDC keynote saw the debut of HEIC for images, and HEVC for video in iOS 11.
For more on Apple's forthcoming operating system update, see AppleInsider's ongoing Inside iOS 11 series