Google could pay Apple up to $3B to hold default search status on iPhones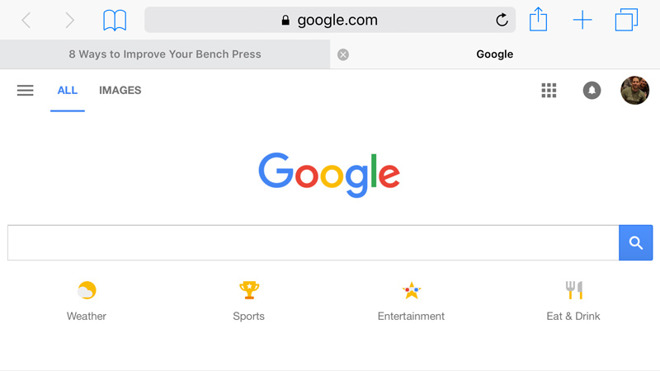 AppleInsider may earn an affiliate commission on purchases made through links on our site.
Google could end up paying Apple as much as $3 billion this year to remain the default search engine on iPhones and iPads, an analyst estimated on Monday.
"Court documents indicate that Google paid Apple $1B in 2014, and we estimate that total Google payments to Apple in FY 17 may approach $3B," Bernstein analyst A.M. Sacconaghi Jr. said in an investor memo published on Monday, seen by CNBC.
He argued that Google payments may represent a large chunk of Apple's services business — which Apple has been touting as the size of a Fortune 100 company — and as much as 5 percent of Apple's total operating profits this year. Apple's conventional services income stems from things like iTunes, Apple Music, iCloud, and the App Store.
Apple and Google are effectively locked together, according to Sacconaghi. Google is the world's most popular search engine, and could theoretically call Apple's bluff, stop payments, and remain a default search option. Sacconaghi noted however that iOS devices may generate half of Google's search revenue, something it's unlikely to risk.
The analyst has assigned Apple stock an "outperform" rating with a $175 price target. On Monday shares closed at $159.85, not far from an all-time high of $160.08.