Apple to launch 4K Apple TV model at September iPhone event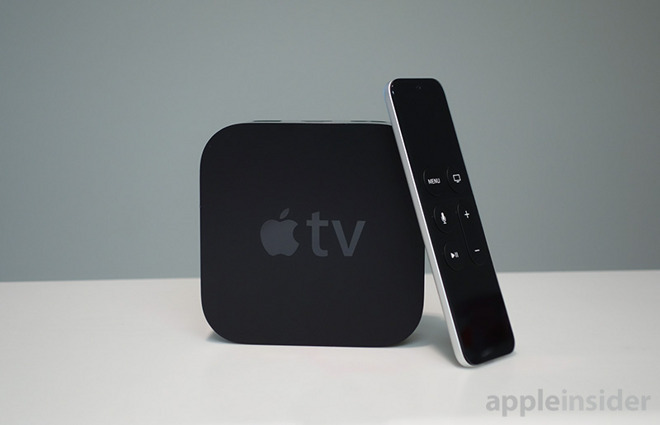 Apple at an upcoming special event next month intends to release a refreshed Apple TV model with upgraded internals capable of pumping out 4K video, according to a report on Thursday.
Citing sources familiar with the matter, Bloomberg reports the updated set-top box will put a focus on live streaming content like news and sports, a direction being taken by streaming services like Hulu.
The higher resolution output, double that of current fourth-generation Apple TV hardware, requires an upgraded processor and potentially other internal improvements. Today's report goes on to claim that a next-generation Apple TV will also support HDR content.
Alongside new hardware, Apple is also working on a revamped TV app that can support live television programming. The existing TV app, debuted in October, collects content from third-party streaming apps into a single repository for browsing, searching and viewing.
Apple is currently in discussions with movie studios to deliver 4K movies to customers through the iTunes store, the report said. The company is in similar talks with content distributors that already market tvOS apps.
Today's report seemingly puts a release date to months of rumors.
Earlier this month, lines of code discovered in Apple's HomePod firmware revealed the tech giant is working on a next-generation Apple TV that boasts support for 4K video and HDR in both 10-bit and Dolby Vision formats. The information fell in line with a February rumor claiming the hardware refresh carries the codename "J105," a designation most recently seen in the seventh iOS 11 beta release.
Apple is expected to release a slew of new hardware at its annual September event. A trio of iPhone models, including the hotly anticipated "iPhone 8," are thought to headline the event alongside a refreshed LTE-capable Apple Watch.