Apple updates iTunes Affiliate program with new iTunes Store Credit payment option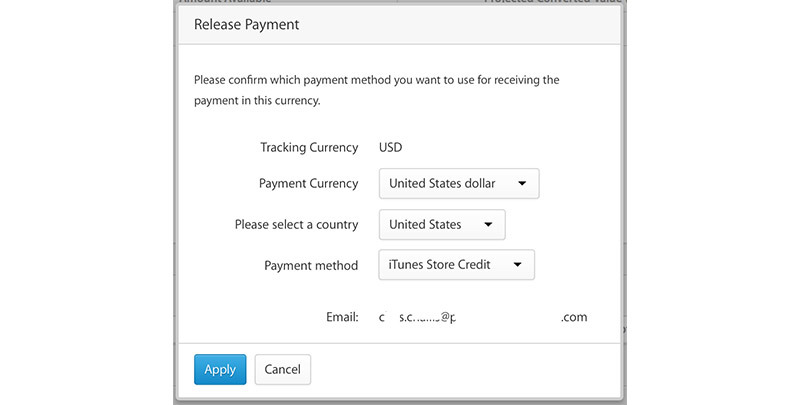 Apple on Thursday announced a change to its iTunes Affiliate program, allowing members to receive commissions in the form of iTunes Store Credit instead of direct electronic bank transfers.
According to Apple's iTunes Affiliate resources webpage, members of the program can now elect to receive payouts in iTunes Store Credit, which can subsequently be used to purchase items on the iTunes Store, App Store, iBooks Store and the Mac App Store.
Developers and content managers looking to switch over to the new credit option need to visit the "Payment" menu in the Settings pane of Apple's affiliate dashboard. From there, users are able to set their new payment method to iTunes Store Credit and select a desired local currency. Once the settings are applied, affiliates simply click on the "Release Payment" button to generate a credit code, which is sent to a registered email address alongside redemption instructions.
The program is currently limited to U.S. dollars and Japanese yen, meaning only members selling digital wares on the U.S. and Japan iTunes Storefronts are able to redeem commissions as iTunes Store Credit. Whether Apple is working to deliver the new payment option to other regions is unknown.
The new iTunes Store Credit rollout comes three months after Apple lowered affiliate rates on in-app commissions. In April, Apple caused a stir when it alerted members of its link affiliate program to a steep reduction in app payments from 7 percent down to 2.5 percent. The company later explained only in-app commissions were impacted by the policy shift.