Apple said to be eyeing Culver Studios as homebase for Hollywood production push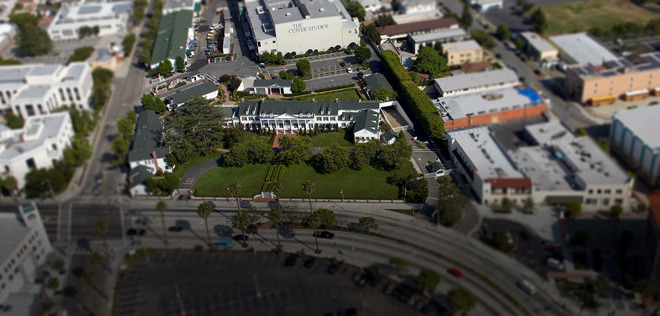 AppleInsider may earn an affiliate commission on purchases made through links on our site.
Apple is reportedly in talks to move its original video content division to Culver Studios, a place with a long history in the Hollywood film industry.
Although the location has 13 soundstages suitaible for both TV and feature films, Apple is primarily looking for office space, sources informed the Financial Times. The studio counts people like Howard Hughes and Cecil B. DeMille as former owners, and is also the home of the famous mansion from "Gone With the Wind."
Apple is allegedly planning to spend beyond a previously-reported $1 billion budget on original video, and the two former Sony Pictures Television executives in charge — Jamie Erlicht and Zack Van Amburg — are said to be tasked with securing "around a dozen" original TV shows. The company was previously thought to be aiming at 10.
One show Apple is reportedly bidding on is a drama themed around a morning talk show, starring Jennifer Aniston and Reese Witherspoon. Other bidders include companies like Netflix however, which could mean the show won't appear on Apple's slate.
The iPhone maker is reportedly taking its original video efforts more seriously now than even a year ago, when it was laying the groundwork for Apple Music shows like "Planet of the Apps" and "Carpool Karaoke" — both of which have failed to catch on with the wider public, despite numerous celebrities being used as magnets.
"They woke up and said, 'Let's really do this'," one Hollywood agent told the Times. "It's a lot different to a year or two ago."
Even exceeding $1 billion may make Apple a relatively minor player in TV, since that's about half what HBO spent in 2016, and well below the $6 billion Netflix is spending this year. Apple will presumably ramp up its budget if it can establish one or more hits.
It's unclear how the company will air future TV shows. While it could continue restricting them to Apple Music, that might hamper their audience, since many people will likely want to watch on an HDTV but not have access to an Apple TV. There's no way of watching Apple Music video on devices such as a Roku or Chromecast.