Nintendo's 'Super Mario Run' vanishes from iOS App Store [u]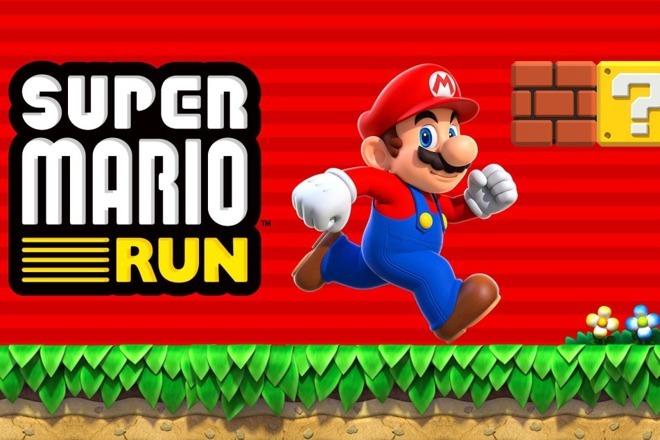 AppleInsider may earn an affiliate commission on purchases made through links on our site.
Nintendo's Super Mario Run, the Japanese gaming giant's first official foray into mobile content, inexplicably disappeared from the iOS App Store on Monday, leaving the Google Play Store as the title's sole point of distribution.
Users around the world searching for Super Mario Run on the iOS App Store are coming up empty. It appears either Nintendo or Apple quietly pulled the game from its App Store servers earlier today.
As of this writing, Super Mario Run is not accessible in major markets including the U.S. and UK, nor is the title showing up in App Store searches for smaller regional markets listed on Nintendo's availability webpage. Super Mario Run is still available for download and purchase in Nintendo's domestic market of Japan.
The abrupt takedown appears to be related to an issue with Nintendo's latest iOS build, and not a complete franchise removal, as the App Store still carries Super Mario Run stickers for Messages. Further, the app's Android version is currently available for download via the Google Play store.
AppleInsider has reached out for clarification and will update this story when a response is received.
Unveiled onstage during last year's iPhone 7 event by legendary game maker Shigeru Miyamoto, Super Mario Run was released in December. While reviewers praised the title's side-scrolling, endless runner-style mechanics and enticing gameplay, users complained about Nintendo's monetization scheme that requires players pay a one-time $9.99 fee to unlock the entire game world.
Gamers familiar with free-to-play mobile titles might be confused by Nintendo's marketing tactics, which present Super Mario Run as a free download on the App Store. The title is basically a for-pay game that includes a few sample levels to whet player palates.
Despite relatively steep pricing, Super Mario Run logged 40 million downloads in its first week of availability, with Nintendo later saying the title generated 6 billion yen ($53 million) in sales in a little over one month.
Following Super Mario Run, Nintendo released its second in-house title, Fire Emblem Heroes, in February. The latter game is currently available on the iOS App Store.
Update: The game has returned to the App Store.