Further delves into the leaked iOS 11 'gold master' reveal Face ID setup animation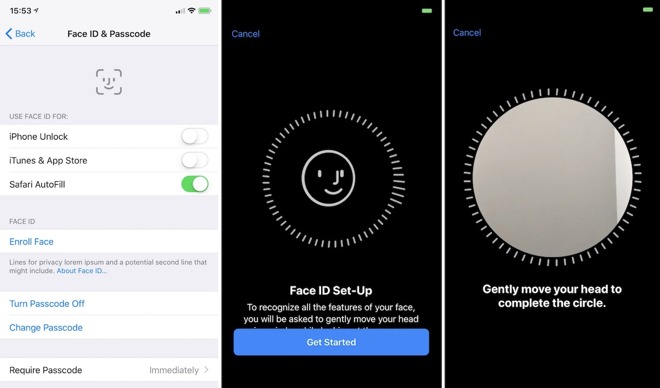 AppleInsider may earn an affiliate commission on purchases made through links on our site.
Apple has been suspected of replacing Touch ID on the iPhone X with FaceID — and looking deeper into the iOS 11 firmware has revealed details on how FaceID setup will likely work.
Guilherme Rambo tweeted some of the setup steps, which include enrolling a face and being asked to move your head around gently, in order to complete a circle that surrounds your face.
Users with an iPhone X will likely just look at the camera to authenticate, aligning the face with the line drawing overlaid on the screen. When the iPhone makes a positive identification, an animation spins and is replaced with a smiling line drawing.