U.S. wireless carriers offer only moderate discounts on iPhone 8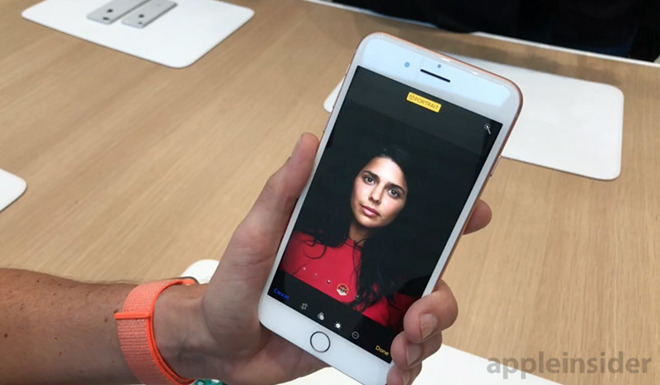 Though Apple raised the price floor of its iPhone lineup this year, U.S. carriers are offering only moderate discounts and incentives on iPhone 8 series devices, much less so as compared to last year.
Apple's latest iPhone 8 models start at $699 for the base 64GB 4.7-inch iPhone 8 and go all the way up to $949 for the 5.5-inch iPhone 8 Plus with 256GB of storage. That's a $50 base increase compared to iPhone 7.
In years past, carriers looking to stimulate smartphone adoption and, more importantly, customer churn, have offered deep discounts and even free handsets with trade-ins. That is largely not the case for 2017.
After Apple's big event yesterday, T-Mobile announced a trade-in deal that nets customers up to $300 to put toward an iPhone 8, 8 Plus or iPhone X purchased as part of an installment plan. Customers who turn in an iPhone 6 or newer in decent condition will receive their discount via 24 monthly bill credits.
Verizon, America's largest cellular carrier by subscribers, on Wednesday announced a nearly identical plan that provides customers up to $300 off iPhone 8 or 8 Plus when they purchase the device with an unlimited plan.
The firm's terms are more stringent, however, as only iPhone 7, 7 Plus, 6s and 6s Plus are eligible for the full $300. Buyers trading in an iPhone 6, 6 Plus and SE get a $200 discount, while iPhone 5, 5c and 5 net $100, Verizon said. Like the T-Mobile plan, Verizon will pay the credit out over a 24-month period.
The best deal appears to come from AT&T, which is extending a buy one, get one offer to DirecTV customers who buy iPhone 8 or 8 Plus through its device leasing program. Buyers need to purchase the smartphone through AT&T and need to maintain service over the agreement's two-year term.
Alternatively, AT&T customers subscribed to an upgrade plan that allows annual swap-outs can snag a 32GB iPad for $100 with the purchase of iPhone 8 or 8 Plus.
Finally, in what seems to be the worst deal of the bunch, Sprint is offering 50 percent off the lease of a new iPhone 8 or 8 Plus under Sprint Flex and with the trade in of an eligible handset. The discount is meted out over an 18-month period, at the end of which customers will have to turn in their iPhone or pay the $175 difference.
Apple will open preorders for iPhone 8 and 8 Plus at 12:01 a.m. Pacific this Friday, with carriers expected to follow suit. The devices are slated to hit store shelves on Sept. 22.