Apple launches watchOS 4 for Apple Watch with improved Activity & Workout tracking, revamped Music app, Siri watch face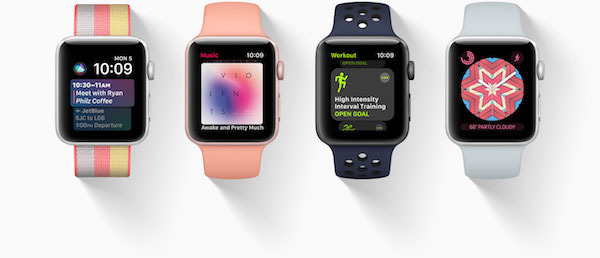 The Apple Watch interface has been refined and improved with Tuesday's launch of watchOS 4, including a new vertically scrolling app dock, the ability to view installed apps in a list view instead of grid, and new watch faces including a Siri smart assistant and characters from the iconic "Toy Story" films.
watchOS 4 is now available to install via the Watch app on a paired iPhone. It requires an handset device running the newly released iOS 11.
Perhaps the biggest standout feature of watchOS 4 is the new Siri watch face, which proactively displays information relevant to the user throughout their day, ranging from weather to calendar entries to breaking news items.
Apple has also revamped the music app, focusing on tracks stored on the Apple Watch first and foremost — a precursor for streaming music support coming next month with the LTE-equipped Apple Watch Series 3.
For those with current watch models, a new automatic sync feature will transfer curated Apple Music playlists, making sure users can listen to them when their iPhone is not nearby.
For those who play music stored on or streamed from their iPhone, watchOS 4 also introduces a new Now Playing view that automatically appears when a user raises their wrist. Now Playing appears regardless of the source of content, as long as they integrate with iOS default media playback controls.
Apple's Activity app has also been enhanced with personalized progress updates, letting the wearer know when they are closing in on achievements and sending reminders in the evening to close out rings. The Activities feature also has personalized monthly challenges, and offers more dynamic celebration animations when more impressive achievements are reached.
watchOS 4 makes the Workout app easier to use with new quick start capabilities, letting users start their workout immediately with just a tap. The update also adds support for high intensity interval training, featuring custom heart rate and motion monitoring.
Apple Watch also gains enhanced swim tracking, automatically tracking sets and rests, pace for each set, and distance for each stroke type.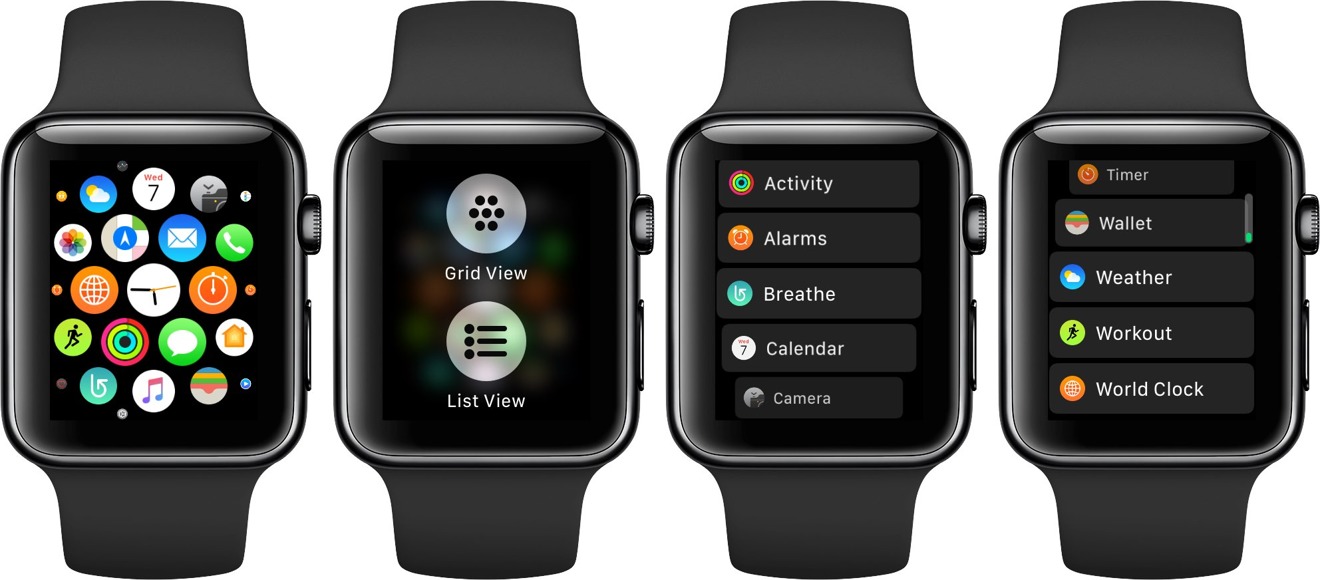 watchOS 4 automatically enables Do Not Disturb when the wearer begins a workout, so exercise sessions won't be interrupted by texts, calls or push notifications.
Compatible gym equipment can automatically sync with an Apple Watch running watchOS 4, tracking metrics like heart rate, speed, and calories. And users can also switch between workouts quickly when doing activities like a triathlon.
Other new features include the kaleidoscope watch face, and another face featuring Woody, Buzz Lightyear and Jessie from "Toy Story." The News app has also been brought to watchOS 4, and support for Apple Pay Cash and person to person transfers will arrive later this year.