Apple's iOS 11 available to all, brings better Siri, ARKit, H.265, AirPlay 2, more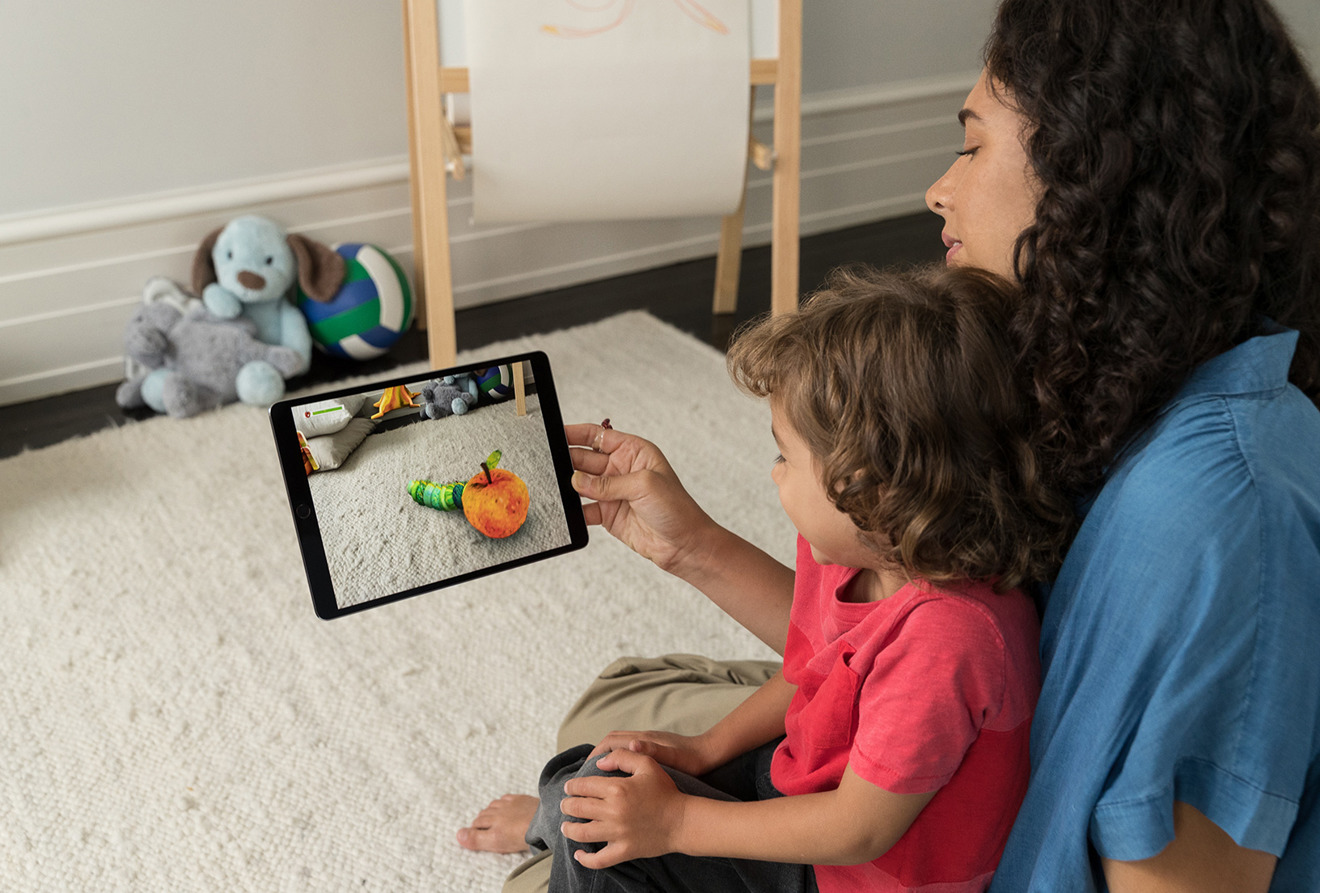 Apple's iOS 11's first mainstream release is now available, and features includes ARKit, a revamped Control Center with deep 3D Touch support, Do Not Disturb When Driving, a new look for the App Store, a new voice for Siri, multi-speaker support with AirPlay 2, and more.
ARKit
Apple's ARKit combines the iPhone or iPad's sensors, and overlays virtual objects on the device's screen, in conjunction with the items in real space.
In a demonstration of software produced by the new ARKit, the software identified a table surface, and applied a virtual coffee cup properly scaled to the surface. Following a lamp's addition to the surface, the lighting model adjusted dynamically as Federighi moved the lamp around the cup.
Apple's iOS 11 contains a developer toolset that it will make available to nearly instantaneously make the iPhone and iPad the largest AR platform in the world, according to the company.
Apple's ARKit is limited to the A9 and newer processor, meaning that the iPhone 6s, iPhone SE, and iPhone 7 families can use the technology. For iPads, the situation is a bit more restrictive, with the 2017 iPad, and the iPad Pros the only compatible models.
New App Store look
The App Store is redesigned in iOS 11, with Apple attempting to make discovering apps and games easier than in prior editions of the store.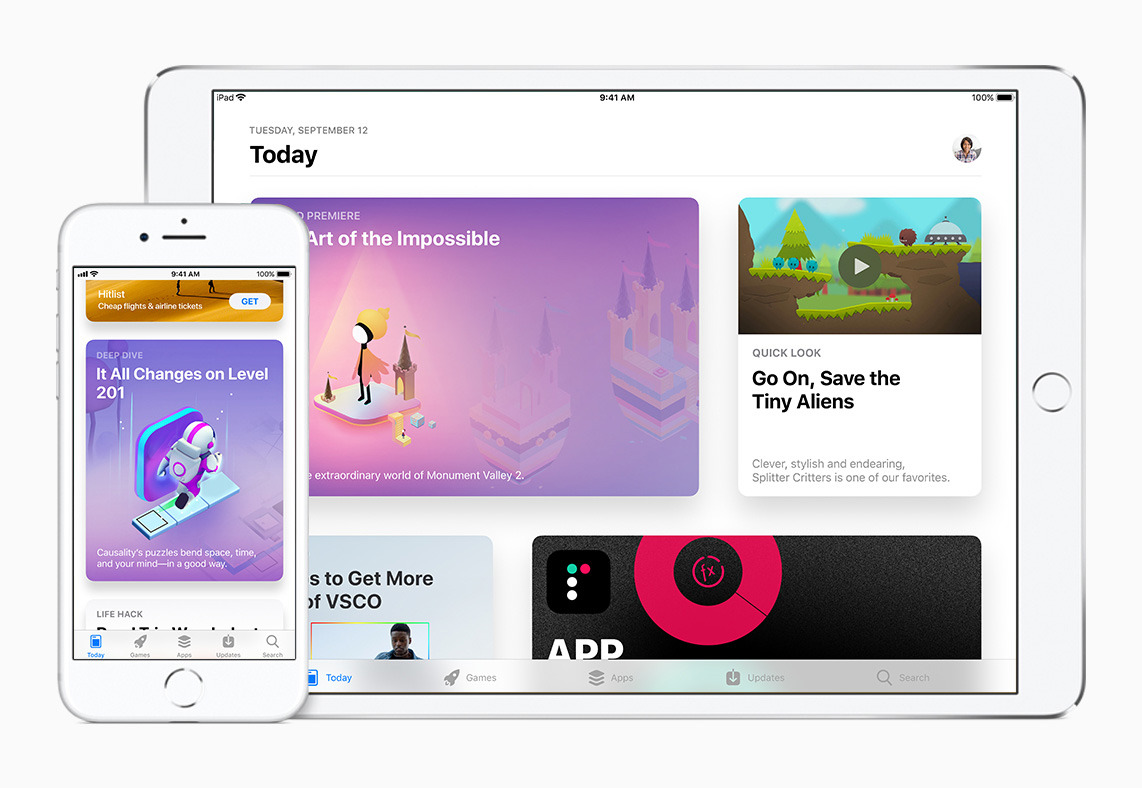 The store will also host new features and interviews behind some iOS developers, and enhancements to the App Store for iMessage.
Siri
Siri in iOS 11 has a new voice powered by deep learning. Siri's learning will take place on the iPhone or iPad itself, starting in iOS 11. Improvements in the neural net will synchronize across all of a user's devices through end-to-end encryption across iCloud.
In addition, a translation feature is being added to Siri with the feature still in beta. The personal assistant will be able to translate from and to English to Chinese, French, German, Italian, and Spanish. Federighi noted that there were more language combinations coming.
Siri is also gaining more functionality systemwide. For instance, Siri can interpret reading about foreign locations in News to mean that Siri should suggest correct spelling in that language when typing in Messages.
Do Not Disturb While Driving
Do Not Disturb While Driving uses Bluetooth and Wi-Fi doppler effect to automatically enable the feature which closes down most of the iPhone's features not relevant to driving.
For instance, the system can send automatic responses when texts arrive while driving. Users can customize urgent messages and contacts that can be viewed and override the system.
Users who are in the backseat or passenger seat and not driving can also tell iOS 11 that they are not behind the wheel in order to access their phone.
Photos
A new compression method known as HEIF offers higher quality images at half the size on device, freeing up storage. Photos using HEIF are still compatible for sharing on other devices and platforms.
Improved image quality and low light performance with optical image stabilization, True Tone flash and HDR. A new Depth API is also available to developers.
With iOS 11, users can trim Live Photos, and can also select a different key photo within a Live Photo capture. Apple also offers the ability to loop Live Photos, and to create long-exposure pictures.
New Music app
Similar to the App Store refresh, the Apple Music redesign carried forward from iOS 10 is also seeking to enhance usability and discovery of new content.
The new presentation makes videos easier to find. It also adds a new social feature, allowing users to share playlists and other listening habits with friends.
h.265 for video
The newer H.265 video codec includes better motion compensation for fast-moving scenes, larger computational errors for difference-coding, and other improvements designed to keep file sizes small, at the expense of processor power needed to encode and decode.
Control Center
Control Center has seen a major redesign, with it now packing all features into a single and customizable page. Compatible devices can use 3D Touch to access more controls on each item.
Forcefully pressing on an item in Control Center, like the flashlight, brings up additional options and details in a more fully featured view.
Maps
Indoor mapping has arrived in Apple Maps, with support at major malls and airports around the world. Users will be able to view their current location inside a building, including what floor they are on.
Maps has added lane guidance and speed limit display.
AirPlay 2
iOS 11 includes AirPlay 2 with support for multi-room audio built in to the operating system. Previously, iOS could only stream music to one speaker, while multi-speaker support was limited to macOS.
AirPlay 2 also integrates into HomeKit, allowing Siri to be used to play music on a specific speaker.
AirPlay 2 also includes a shared "Up Next" option for collaborative playlists while listening with friends.
Apple said major speaker makers are supporting AirPlay 2 with upcoming systems. Third-party apps will also be able to tap into multi-room audio with a new API.
In Apple Music, you'll be able to see what friends are listening to if they have a public profile, and what playlists they want to make available. For developers, Apple has built a new API dubbed MusicKit.
Compatibility
The new release of iOS is compatible with the iPhone 5s and newer. For iPads, the iPad mini 2 and up, the iPad Air and newer including the fifth generation iPad, and all iPad Pros support iOS 11. The iPod touch sixth generation is also compatible with iOS 11.
The final version of iOS 11 is build 15A372.