Apple admits to LTE connection issues with Apple Watch Series 3 review units, says fix coming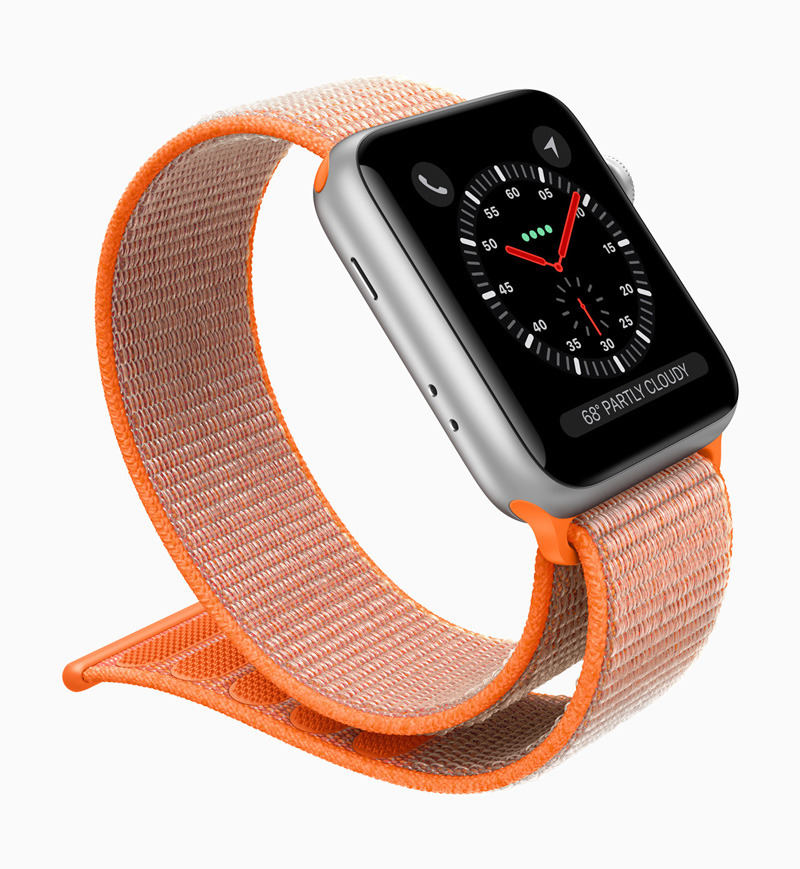 Apple has acknowledged early problems with cellular connectivity on the Apple Watch Series 3, indicating it will try to patch them in a "future software release."
Without a nearby iPhone, the Series 3 may attempt to connect to unknown Wi-Fi networks instead of LTE, according to The Verge, which experienced the problem even after being sent a second review unit by Apple. Similar complaints were made by the Wall Street Journal, which reported problems with three units, used by two people in different U.S. states on two separate carriers.
"We have discovered that when Apple Watch Series 3 joins unauthenticated Wi-Fi networks without connectivity, it may at times prevent the watch from using cellular," an Apple spokesperson told The Verge. "We are investigating a fix for a future software release."
The first shipments of the Series 3 should already be on their way to stores and online customers in time for the product's Sept. 22 launch — meaning that many more people may encounter the bug before Apple can issue a watchOS update. The problem may not be universal however, as several other reviews have made no specific complaints.
LTE has been the main selling point of the Series 3, despite Wi-Fi-only models being available. The technology allows the Watch to operate more independently of an iPhone, for instance making calls, sending texts, and using Siri and Apple Maps.
The situation could also create fallout for the four major U.S. cellular carriers, each of which are charging $10 per month for Watch-specific data plans.