Early Apple Watch Series 3 reviews skew friendly, but with concerns about cost & glitches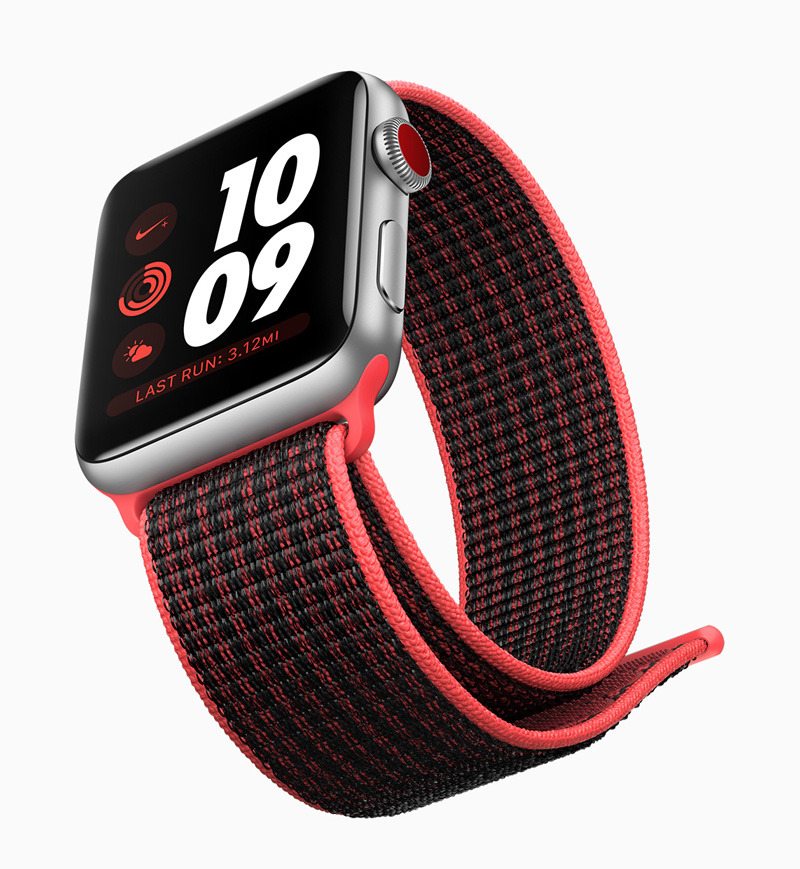 Some of the first reviews of the LTE-equipped Apple Watch Series 3 emerged on Wednesday, giving the wearable praise in many respects, but also raising issues around limitations and early bugs.
Wired was one of the most positive outlets, claiming that the Series 3 was the first smartwatch that "felt like something more," an "awesome evolution of the iPod" when paired with Bluetooth headphones. The device is said to keep people connected while freeing them from their phones, avoiding unnecessary distractions at places like the gym.
The site did complain that the product's battery "remains the biggest limitation," and that watchOS still needs a simpler interface, as well as more and better apps.
"And, for the love of everything holy, Apple needs to make a Watch with a screen that's always on," it added.
One of the most negative reviews came from The Verge, which complained that LTE simply didn't work properly for them, since the Watch would try to connect to unknown Wi-Fi networks instead of cellular even after Apple sent out a replacement unit. The site also complained about problems like the reliability of Siri, and an absence of any built-in music or podcast streaming options. Apple Music is only set to arrive on the device in October.
CNET found that LTE worked well for tasks like calls, Siri, and messaging, and noted that music syncs more easily. It also commended the new watchfaces and fitness tracking options, and the fact that the product is about the same size as the Series 2 despite new connectivity. It did point out however that battery life "takes a major hit" when making calls or using GPS, and that 42-millimeter, LTE-equipped versions of the device are expensive, especially when factoring in monthly carrier and music streaming fees.
TechCrunch said that it was able to make it a full day on LTE only, and that the "phoneless freedom" the Series 3 offers might be worth a buy. It did caution that people should consider whether the costs of the LTE model will be worth it, and suggested that people with a Series 2 may have little reason to upgrade beyond cellular.
The New York Times suggested that "most people" can skip the cellular model, in part because of cost, but called the device a "well-designed, durable and easy-to-use fitness tracker for people who want analytics on their workouts and general health (R.I.P., Fitbit)." It claimed that features like Siri "work quickly and reliably," and remarked that it had over 40 percent battery left after a full day.
"The Apple Watch Series 3 is the first sign that wearable computers are maturing and may eventually become a staple in consumer electronics," the paper concluded.