Google buys HTC smartphone team for $1.1B [u]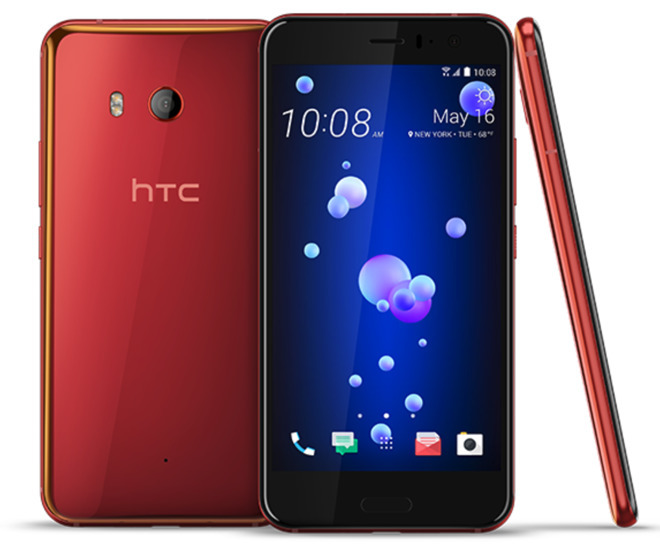 After HTC announced a coming halt to trading on the Taiwan Stock Exchange pending "material information" that could impact the stock's value, a move that sparked speculation of a takeover, Google on Wednesday confirmed plans to buy the firm's mobile division team for $1.1 billion.
Officially announced in a blog post penned by Google SVP of Hardware Rick Osterloh, the acquisition is in many ways an extension of Google's partnership with HTC that started with the HTC Dream, the first Android smartphone. HTC later collaborated with Google on the Nexus One, Nexus 9 tablet and, most recently, the Pixel smartphone line.
"With this agreement, a team of HTC talent will join Google as part of the hardware organization," Osterloh said. "These future fellow Googlers are amazing folks we've already been working with closely on the Pixel smartphone line, and we're excited to see what we can do together as one team."
Terms of the deal have not yet been disclosed beyond the $1.1 billion Google paid for the Powered by HTC team. Sources informed Reuters earlier today that the deal is worth around $1 billion, while figures cited by The Verge, which later reported Google is spending $1.1 billion on the mobile division assets.
In addition to adding members of HTC's smartphone team to its ranks, Google is netting a non-exclusive intellectual property license from the deal. What IP is covered under the acquisition's terms, or how much Google shelled out for it, is unclear.
At Google, the soon-to-be former HTC employees will be working on future "Made by Google" products. Introduced last year, the hardware lineup ranges from the HTC-built Pixel to the Google Home speaker accessory, Google Wifi mesh networking system, Daydream View VR headset and Chromecast Ultra media streamer. A second generation of Made by Google devices is slated for unveiling on Oct. 4.
Today's announcement validates in part rumors from earlier this month that claimed Google was eyeing an HTC takeover. At the time, reports said the internet search giant was looking to take a controlling interest in, or completely buying out, HTC's smartphone operation.
Google's latest high-profile buy in the smartphone space is reminiscent of its ill-fated 2012 purchase of Motorola Mobility. A $12.5 billion deal, Google invested substantial capital in the beleaguered manufacturer, but saw very little in the way of returns. In 2014, Motorola was ultimately sold off to Lenovo for $2.9 billion, though Google held on to a "vast majority" of the telecom's important patents.
Update: This story has been updated with correct acquisition figures.