Apple says fix coming for 'crackling' iPhone 8 audio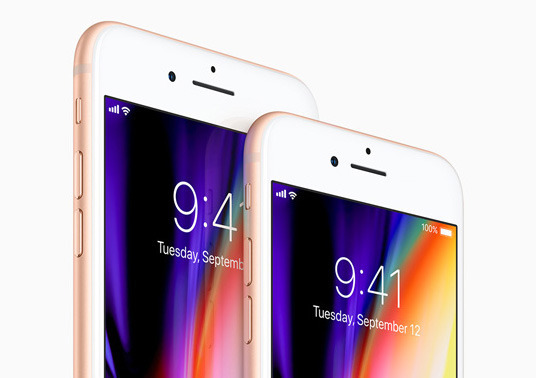 Apple on Tuesday issued a statement confirming a small number of iPhone 8 handsets suffer from an audio glitch that causes a "crackling" noise during phone calls, saying a fix for the problem is in the works.
In the days following last week's iPhone 8 launch, a number of new owners have reported the audio bug to Apple's Support Pages forum (1, 2) and Reddit's iPhone subreddit, saying their new device emits a "crackling" or "static" noise from its ear speaker.
Apple commented on the matter in a statement to The Verge, saying, "We are aware of the issue which is affecting customers in a small number of cases. Our team is at work on a fix, which will be included in an upcoming software release."
The company failed to elaborate on the bug's cause.
A number of users have experienced the issue, however, and in each case the iPhone 8 in question emits a high-pitched crackling sound while on a phone call or FaceTime Audio call. The problem does not manifest in every call, and is not present when using the earpiece as a loudspeaker for speakerphone connections. Further, both iPhone 8 and iPhone 8 Plus units are affected by the issue.
The symptoms suggest software, not hardware, is to blame for the crackling noise, meaning a firmware update will likely rectify the situation.
Apple failed to offer a timeline on the coming fix, though the company just today released iOS 11.0.1 to squash a number of bugs.