Google Pixel Buds have limited iOS functionality, Google Clips records notable moments on its own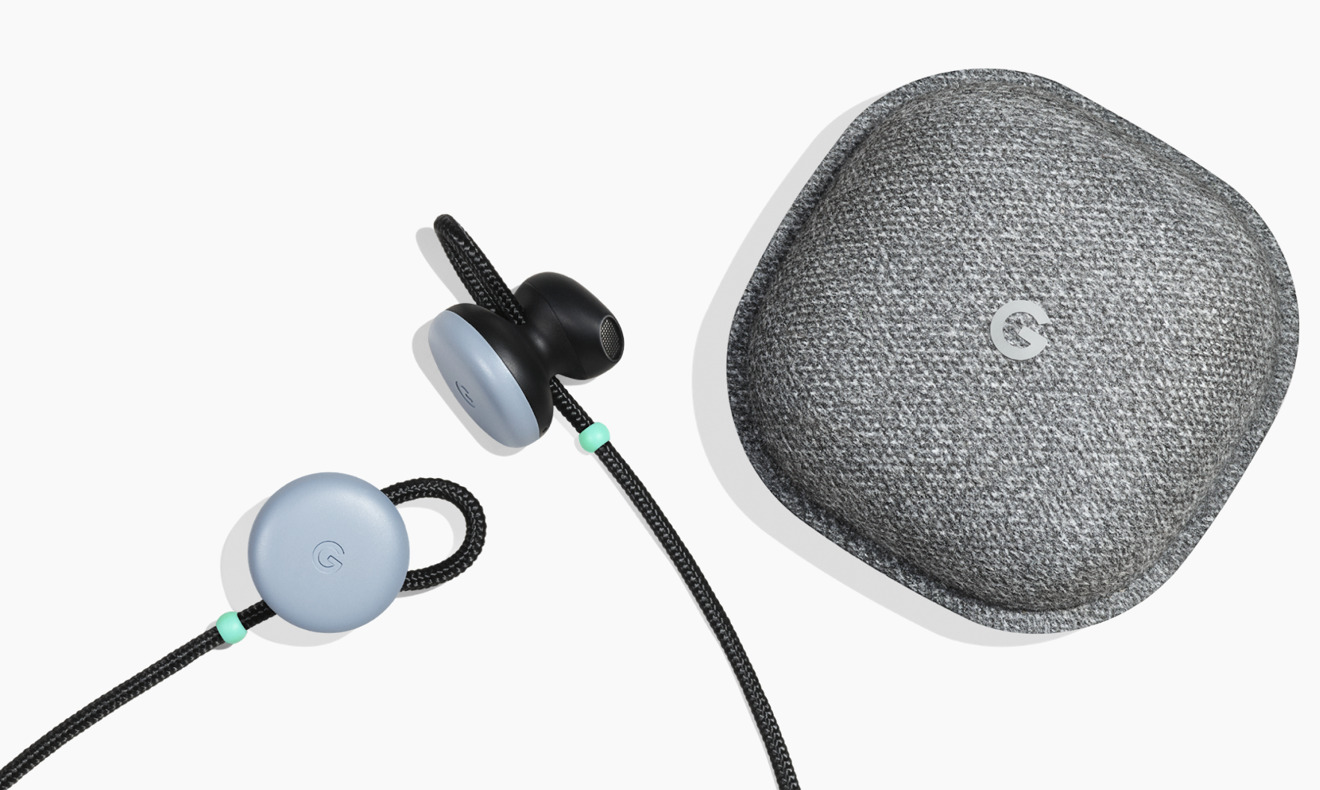 As part of its Wednesday release event, Google announced the Bluetooth wireless Pixel Buds — however, the ability to invoke the Google Assistant at a touch doesn't work at all on iPhone, and a translate function narrows compatibility further to only the Pixel phone.
Few technical details about the earbuds are available at this time. Google claims that the Pixel Buds provide up to five hours of listening time on one charge. A charging case holds "multiple charges" according to the company, providing up to 24 hours of listening time. Both metrics are identical to what Apple claims for the AirPods.
Google notes that up to one hour of listening time is provided by a 10-minute charge. The earbuds battery is 120mAh, with the charging case holding 620mAh.
Sensors on the earbuds include a microphone, an accelerometer, and a capacitive touchpad to invoke the Google Assistant on compatible devices. A nylon cord acts as a tether between the two devices, with it not clear at present if there are any electronics in the nylon connecting the two earbuds.
The earbuds weigh 14g including the tether, with the charging case weighing 43g. Apple's Airpods weigh 8g for a pair, with the charging case coming in at 38g.
The Google Pixel Buds require Android 5.0 or newer, or iOS 10 or newer. Google Assistant requires Android 6.0 or higher, Google app version 6.13 or better, Google Play services, 1.5GB of RAM, and a minimum 720p screen resolution — cutting out a large swath of the installed base. Translate requires a Pixel phone of any make., reducing the number of phones that can take full advantage of the device even further.
Google Pixel Buds are available in "just black," "clearly white," or "kinda blue" and retail for $159. Included in the box are Google Pixel Buds, the charging case, and a USB-C to USB-A charging cable.
Google Clips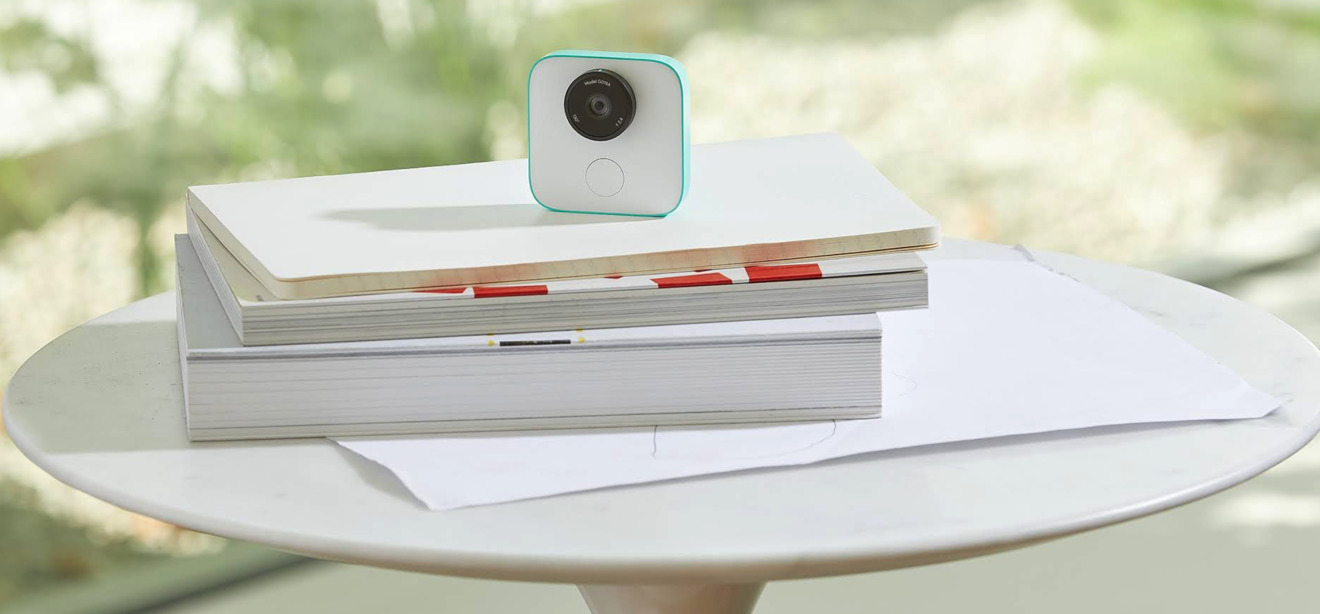 The Google Clips device was also released with the rest of the products during the 2017 Pixel event. Instead of a traditional camera with a viewfinder. the device constantly observes the surroundings, and looks for moments to record.
The camera is activated by twisting the lens, and putting it down. It records seven-second clips, and will learn faces over time — and will ultimately recognize pets as well. A blinking white light indicates to those in visible range that the device is on.
Google said little else about the two-inch square device, beyond targeting parents and capturing moments in children's lives that may be disrupted or altered by the presence of parents.
The Google Clips camera is coming soon for $249.