Apple urges developers to create and promote ARKit apps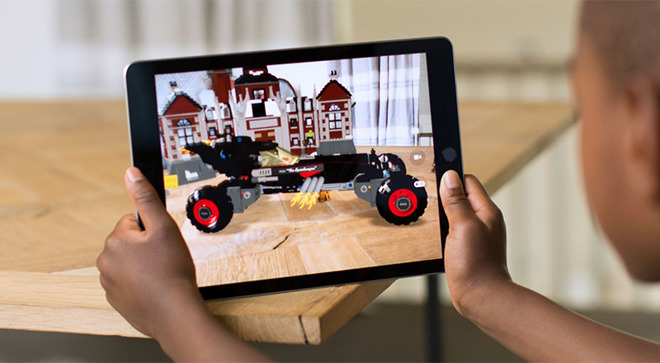 Apple in a post to its developer webpage on Friday urged app makers to take advantage of its ARKit framework to create and promote augmented reality apps, and offered guidance on how to best implement new and unique features like face tracking support for iPhone X.
A brief message posted to Apple's Developer News and Updates webpage outlines three key resources produced to assist in the creation and marketing of ARKit apps.
Covering interface design, Apple notes developers should provide users with an intuitive initialization process to let them know when they enter an AR environment. This methodology is highlighted in a updated version of the company's Human Interface Guidelines for iOS, which includes a new section on AR first published in August.
Moving to more complex applications, Apple provides a link to an instructional video detailing face tracking with the TrueDepth camera on iPhone X. The video teaches developers how the new depth-sensing camera hardware can detect the position, topology, and expression of a user's face, use facial expressions to drive a 3D character, and more.
Apple's facial recognition technology is likely powered by IP from acquisitions including the 2015 purchase of real-time motion capture firm Faceshift and, more recently, expression analysis specialist Emotient. The latter firm's technology is thought to power Apple's animoji, a feature that animates emoji characters based on a user's facial expressions.
Finally, Apple includes a link to an App Store reference guide covering app previews for AR apps. Creating short videos, which autoplay in the revamped iOS 11 App Store, is one way to illustrate an AR app experience to potential customers, the company says.
Apple debuted ARKit to the public with the release of iOS 11 last month, opening a new world of device and software interactions to iPhone and iPad users.