Video: Apple TV 4K and the SteelSeries Nimbus controller brings tvOS gaming back to life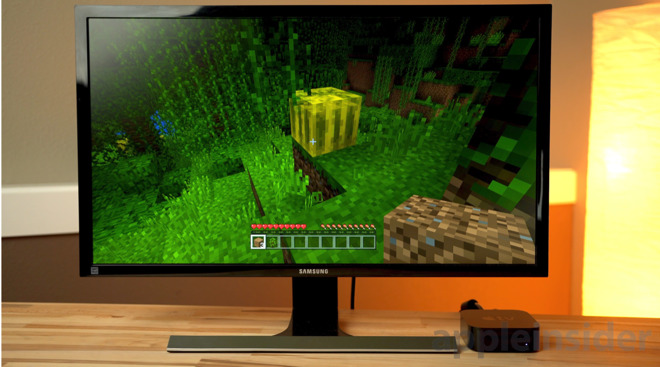 AppleInsider may earn an affiliate commission on purchases made through links on our site.
The new Apple TV 4K is now available and thanks to an ultra-powerful A10X Fusion CPU, it can output beautiful images with both High Dynamic Range and 4K resolution. Though Apple is touting higher quality movies and video with 4K HDR support, the new processor promises huge potential in terms of gaming.
Notably, Apple's chip boasts double the processing performance and 4x the GPU performance of the previous fourth-generation Apple TV. Looking at non-Apple silicon, the A10X Fusion's performance is similar to the Nvidia Tegra X1 processor in Nvidia's Shield gaming console. With so much processing potential, game developers can really start pushing their games to the graphical limit.
The App Store features a wide selection of games, including titles that can automatically sync data and progress between your Apple TV and supported iOS devices. There are also a whole bunch of games that are exclusive to tvOS, some of which take advantage of the extra power that comes with the A10X Fusion processor.
During Apple's September Keynote, developer thatgamecompany revealed a new title named "Sky," and showed off how users can use the Siri remote as a controller.
The Siri remote is well designed device, and works with many available games, but doesn't offer a very great gaming experience. If you want to make the most out of your Apple TV gaming experience, then you definitely have to invest in a gaming controller, specifically one with MFI support.
We went with the SteelSeries Nimbus which is available for $49.95 at Apple.com, and for $29.95 from Amazon if you're okay with a refurnished one. This may seem like a hefty price, but if you're on the lookout for deals, Apple is also selling the controller in a $39.95 bundle with Minecraft Apple TV edition, a game that costs $20 on its own!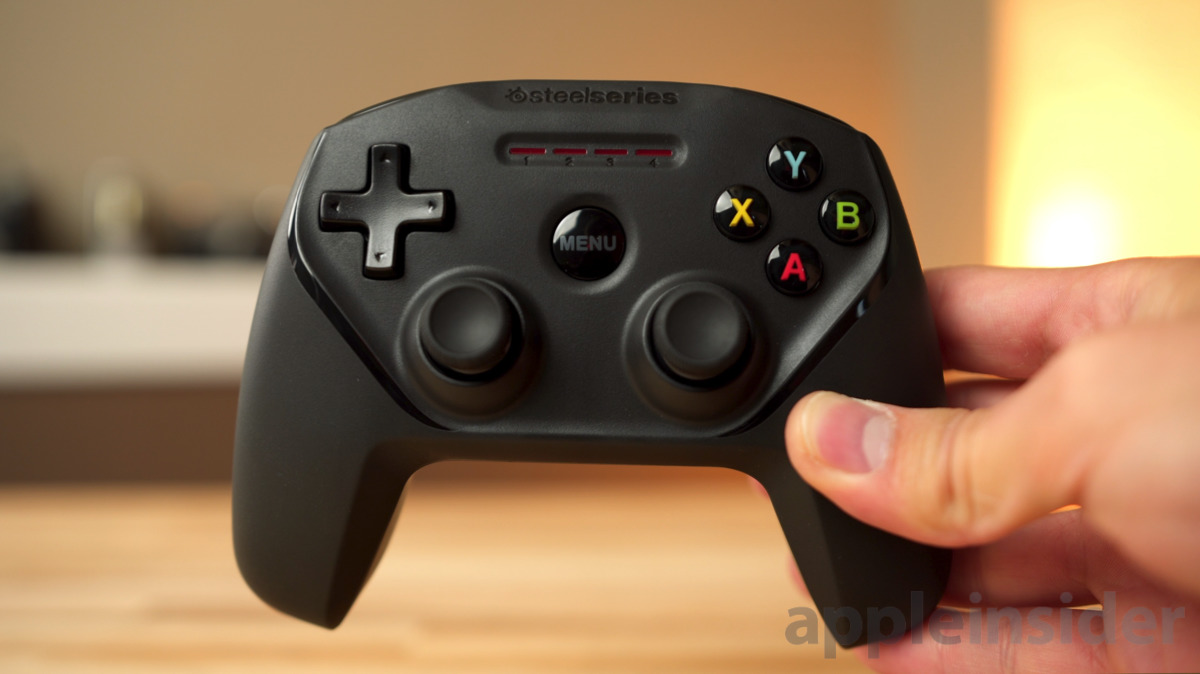 The controller's battery recharges via Lightning connector for 40-plus hours of gaming, and you can also use it to control your Apple TV instead of your Siri remote. The buttons are pressure-sensitive and you can connect up to four of them for multiplayer gameplay. It can even be used to play games on your iOS devices.
Most importantly, the SteelSeries controller unlocks tvOS game titles that require an MFi controller. These games usually feature complex controls that require more than a couple physical buttons.
The controller is very comfortable to use, and made gameplay a blast on the Apple TV 4K. The buttons were very precise and responsive. We played a bunch of titles, and we'll soon be releasing a video showing off the best tvOS games for Apple TV 4K.
Connecting it to an iPhone 8 was as easy as holding the pairing button, hitting pair in the Apple TV's Bluetooth settings menu, and installing the SteelSeries Nimbus companion app — which makes it easy to instantly find games that offer MFi controller support.
You can use the search tool to look for a specific game, or by browsing through the newest added and top rated games. Tapping a link instantly brings you to the game within the App Store. Within each game, the controller works instantly without having to configure any settings.
Now that the powerful A10X processor has come to the Apple TV 4K, tvOS gaming finally looks promising.