Apple to fix iOS 11 Reachability quirk that restricts Cover Sheet pulldown, report says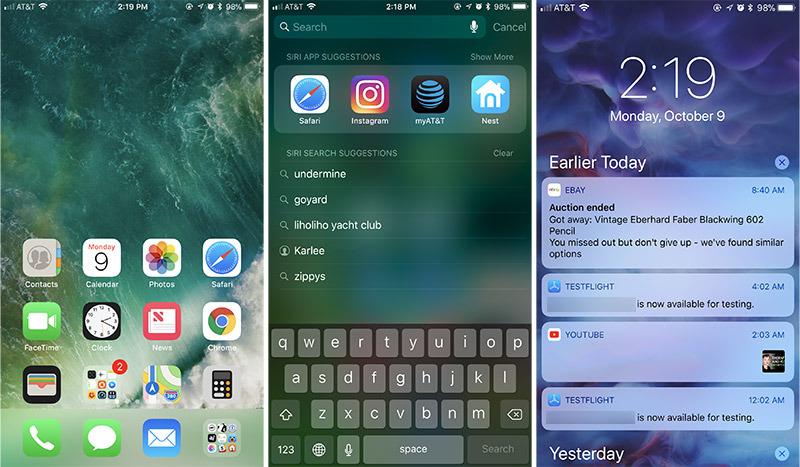 Apple is reportedly working on a fix for an iOS 11 behavior that prohibits users from easily accessing the new Cover Sheet screen, a melding of the Lock Screen and Notification Center, when in Reachability mode.
Prior to iOS 11, performing the Reachability gesture — a double tap on iPhone's home button — moved all onscreen assets down closer to a user's thumb for easy access, including an invisible UI element that enabled access to Notification Center. In practice, the element was positioned just above visible home screen apps, or a running app window, at a point near the middle of an iPhone's display.
Whether by design or a simple oversight, Apple's latest iOS 11 operating system removed that functionality, forcing users to reach up to their device's status bar to invoke the new Cover Sheet option. For some, the move severely limited the utility of Reachability.
An inquisitive MacRumors forum member asked Apple SVP of Software Engineering Craig Federighi about the potential bug, expressing hope that the company has plans to remedy the situation. Federighi replied with a short "We are fixing it" note, saying the feature will return in a future revision of iOS 11.
Perhaps one explanation for the odd UI behavior is Apple's implementation of Cover Sheet. New to iOS 11, Cover Sheet integrates elements of the Lock Screen with Notification Center. When induced, Cover Sheet displays a screen that looks exactly like a user's Lock Screen, complete with wallpaper, clock and recent notifications.
Like iOS 10, Apple's latest mobile OS also supports a mid-screen swipe down gesture from the home screen that invokes Siri Search and Siri app suggestions. It is possible that the new implementation of Cover Sheets somehow interfered with the mid-screen Siri Search function when in Reachability mode.
In any case, it appears Apple is working on a fix that should ship out to consumers in the coming weeks.
On Monday, Apple issued its most recent iOS 11.1 beta version to developers and public beta participants for testing. The Reachability fix is not included, though beta 2 brings back the 3D Touch multitasking app switcher, a feature not incorporated into initial versions of iOS 11. Apple later promised to reintroduce the function at a later date, which it did today.