iPhone X took over two years to develop, marks new chapter in iPhone design, says Jony Ive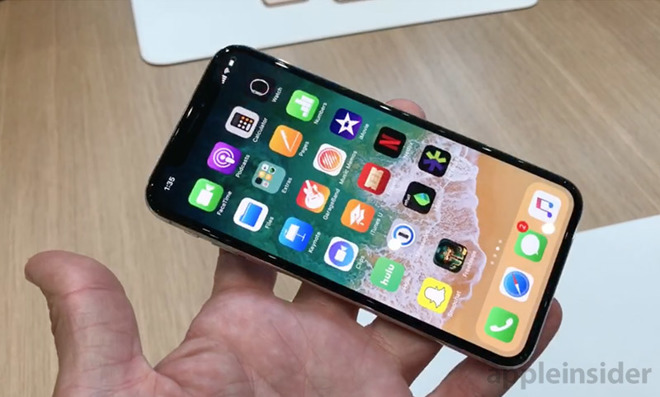 AppleInsider may earn an affiliate commission on purchases made through links on our site.
In a brief interview with Japanese design magazine Casa Brutus, Apple's Chief Design Officer Jony Ive dropped a few interesting tidbits about the development, future technological implications and public reception of iPhone X.
According to Ive, who was interviewed by Casa Brutus in Cupertino, Calif., after last month's iPhone event, iPhone X represents one of the most difficult projects Apple has undertaken, with an incubation period of more than two years.
That the product was ready in time for iPhone's 10th anniversary in 2017 was a "wonderful coincidence," Ive said.
Discussing the inner workings of iPhone X, Ive said the inclusion of Face ID is the culmination of years of work toward a non-contact user interface. From a user's perspective, features that do not require physical interaction make a device feel simpler, yet at the same time more robust. Ive goes on to say the replacement of Touch ID, a capacitive fingerprint reading solution included in all iPhone models since iPhone 5s, equates to a heightened user experience.
On the handset's design, Ive said previous models felt like a combination of many different parts, the most obvious being the chassis and display. With iPhone X, the design feels contiguous and integrated. It took many years to achieve that level of fit and finish, Ive said, adding that Apple is already working on next-generation designs.
Looking back to the first iPhone, Ive said multitouch, a feature smartphone users now take for granted, was both its most important feature and the biggest design challenge. Building a new hardware platform meant miniaturizing and incorporating cutting edge components, but also required a rethinking of human interface guidelines.
Over the past ten years iPhone has transformed from a simple telephone/internet/music device to become something much more integral to daily life. That transition continues today, as Ive remembers first using iPhone for phone calls, then video calls with FaceTime and later emoji in iMessage. With iPhone X and the depth-sensing TrueDepth camera system, owners can communicate with Animoji, Apple's marketing term for emoji characters that animate based on a user's facial expressions.
Instead of thinking of iPhone X as the ultimate expression of "iPhone," Ive said the device represents a new chapter in the platform's history.
Japanese blog Mac Otakara reported on the Casa Brutus interview earlier today.