Apple aims to debut TV slate in 2019, sans any HBO-style risque content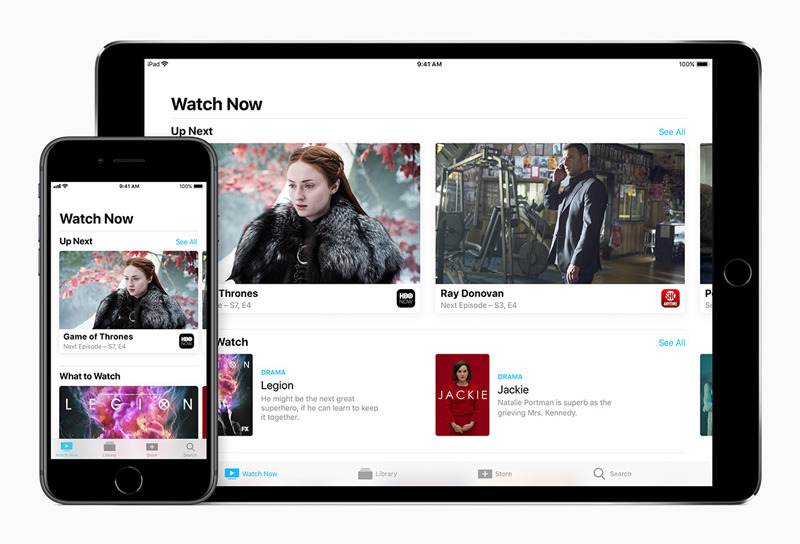 Apple is reportedly aiming to have a "small slate" of TV shows ready to debut in 2019, but with sanitized content devoid of the violence, profanity, and/or nudity allowed on networks like HBO and Showtime.
The first few shows will be available to "everyone with an Apple device" rather than just Apple Music subscribers — possibly via the "TV" app for iPhones, iPads, and the Apple TV, Bloomberg said on Wednesday. Accordingly the company is said to be turning down show pitches with anything like risque content, such as an eight-part series by "Children of Men" director Alfonso Cuaron, starring Casey Affleck.
Apple executives "don't want kids catching a stray nipple," Bloomberg said. The site noted that many producers have begun labeling Apple as too conservative, and indeed its rumored reboot of Steven Spielberg's "Amazing Stories" is unlikely to have any controversial material.
The company's conservative attitude may have contributed to the delay of "Carpool Karaoke," which eventually came to Apple Music in August. Just days before a planned April premiere, CEO Tim Cook reportedly ordered cuts of "foul language and references to vaginal hygiene." The company also shot more episodes, though, and diverted some resources to another show.
Instead of something like "Game of Thrones" or "Breaking Bad," Apple is said to be angling for shows with a wider demographic, akin to NBC's "This Is Us."
Apple is expected to spend $1 billion or more on shows during the next year. Some of these should be international endeavors, as evidenced by recent hiring including former Channel 4 executive Jay Hunt.
A conservative stance would explain the absence of "Vital Signs," an Apple-commissioned show starring rapper, producer, and now-Apple executive Dr. Dre. First reported in Feb. 2016, the show has been described as a dark drama with plenty of sex and violence, even including an orgy scene.