Honda's 2018 Gold Wing is first CarPlay-compatible motorcycle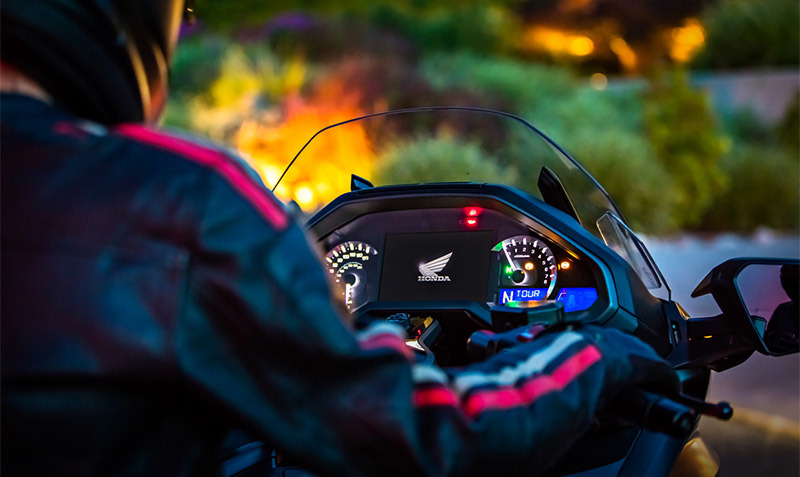 Honda's Gold Wing has a reputation among motorcycle enthusiasts as a gadget-laden — read bloated — trailer on two wheels. For 2018, the company is looking to sharpen the edges while retaining many of the comfort-forward features for which the platform is known, which for 2018 includes Apple CarPlay compatibility.
As noted by CNET, this year's Gold Wing is the first motorcycle to offer CarPlay support thanks to a huge 7-inch LCD display sitting front and center on the bike's dashboard.
Users connect their iPhone to Honda's onboard infotainment system via one of two USB receptacles located in the rear trunk compartment or a small glove box integrated into the motorcycle's tank. A Bluetooth headset must also be paired prior to use, a requirement that enables access to Siri, phone calls and other voice features.
Riders have two options for navigating CarPlay's interface: a four-way joystick mounted on the left handle or an automobile-inspired rotary knob positioned on the tank. The tank controls also include buttons for interacting with Honda's infotainment hardware, as well as switches to activate handlebar and seat heaters.
According to the publication, Honda was willing to incorporate Android Auto alongside CarPlay, a common practice for automakers, but the Google system lacked the support necessary for integration.
A liquid-cooled six-cylinder engine powers the large, long-range tourer, while the overall design has been trimmed down and tweaked to achieve a more sporty attitude than past GL models. Like past Gold Wing variations, the bike features state-of-the-art electronics, including drivetrain niceties like a throttle-by-wire system with multiple riding modes, programmable torque control (HSTC), hill start assist and cruise control.
Honda's 2018 Gold Wing launches in February 2018 and starts at $23,500 for a six-speed manual version without a trunk, while the Gold Wing Tour with trunk comes in at $26,700. A seven-speed dual-clutch transmission can be had for an extra $1,000. The line tops out with the Gold Wing Tour DCT with onboard airbag for $31,500.
Apple's CarPlay continues to gain traction in the automotive world, with Nissan last week announcing the technology will be included as a standard feature on 2018 models of its best-selling Rogue cross-over.