Apple iOS 11.1 now available for iPhone, iPad, iPod touch with 70 new emoji, other improvements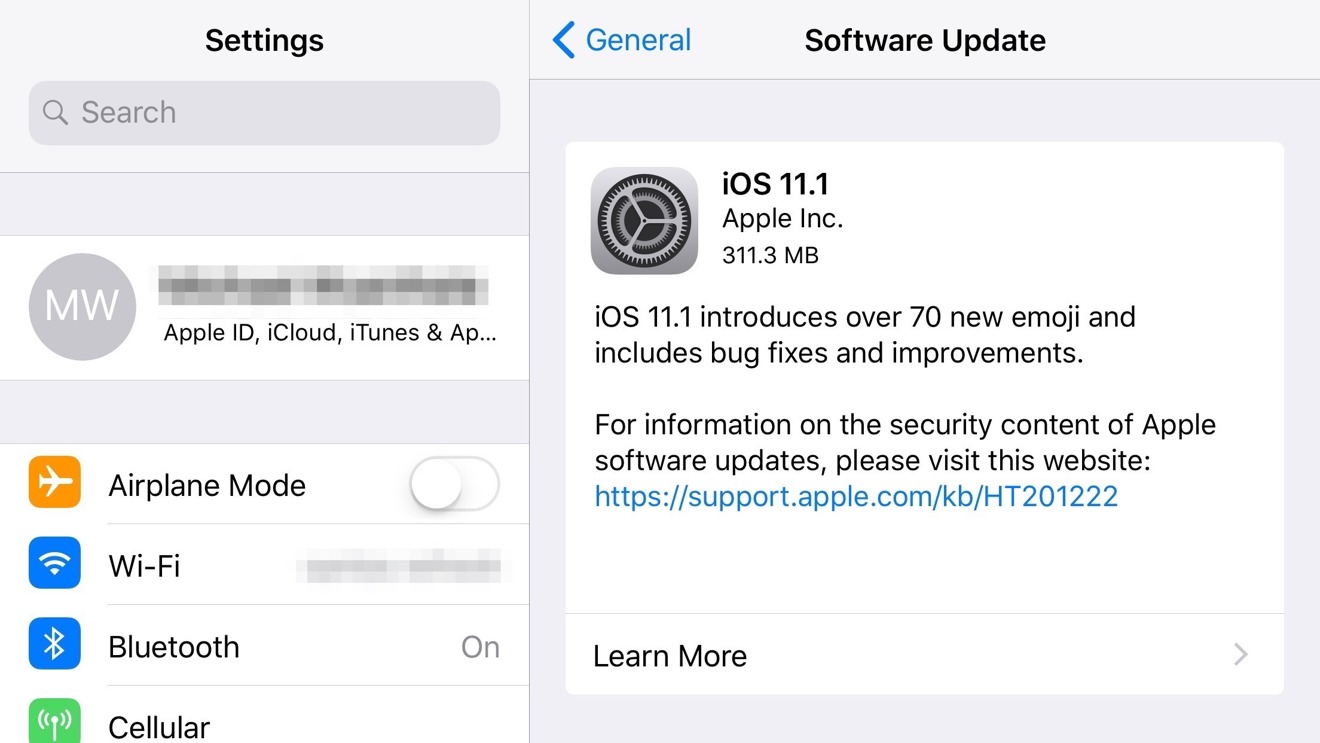 After a month-long testing process, Apple has made available iOS 11.1 including a fix for the KRACK wi-fi exploit, and a large amount of accessibility feature fixes.
In addition to the KRACK wi-fi attack vector rectification, Apple's iOS 11.1 also includes the return of the 3D Touch multitasking app switcher.
Apple's notes on the update proclaim that the update "introduces over 70 new emoji." The new emoji require iOS 11.1 devices for the intended recipient as well, or the graphic in question won't be properly displayed.
Other fixes include resolution of several issues in Photos, improved Accessibility with many VoiceOver enhancements and improved braille device support, some Apple Watch data handoff issues repairs, and a problem resulting in inaccuracies in location data from external GPS devices has been patched.
Three "sub-point" updates proceeded the iOS 11.1 release, fixing some glaring bugs — all of which have been rolled into iOS 11.1.
The update is a 311.3 MB download on an iPhone 7 Plus.