Survey shows Americans unwilling to let Amazon Key delivery drivers enter their homes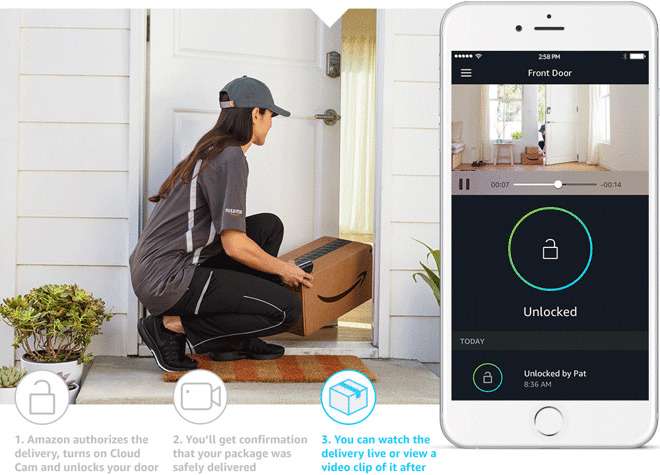 Following the launch of Amazon Key, survey results question the likelihood of wide-spread adoption of the unattended delivery service citing consumer reluctance.
A new national poll from Morning Consult published on Wednesday claims that 68 percent of U.S. adults aren't comfortable with letting Amazon delivery drivers into their home. The majority of respondents, 53 percent, said that the idea made them "very uncomfortable."
There are clear demographic breakdowns associated with the polling. In the senior citizen bracket of age 65 and up, 83 percent were uncomfortable at some level with the concept, while the majority of 18-29 year-olds were still not happy with the idea but at a smaller 52 percent.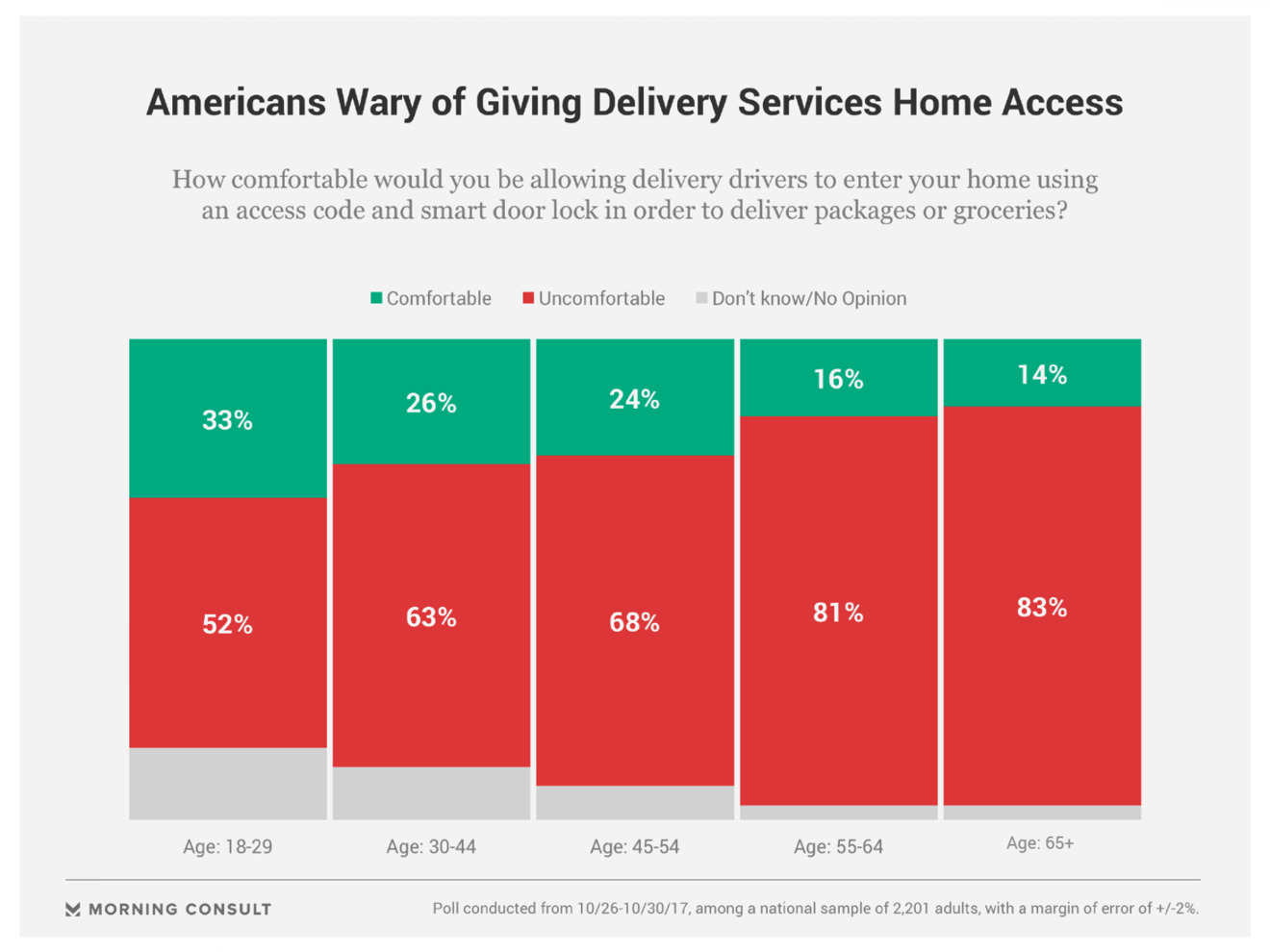 "Any kind of cultural shift like this requires consumers to overcome some sort of barrier," said Parks Associates research director Brad Russell. "In order to do that, the proposed value has to exceed their discomfort."
The survey was conducted among 2,201 U.S. adults between October 26 and October 30.
Responding to the concerns generated by the survey, an unnamed Amazon spokeswoman who declined to provide her name to Morning Consult said that with Amazon Key, the customer is "always in control" and "extensive security measures" have been implemented in the service.
The Amazon Key service was announced on Oct. 25 and is reliant on a smart lock and the new Cloud Cam, its first entry into HomeKit-style smart home products. Amazon verifies that the right delivery driver is arriving at the right address at the right time, which triggers the Cloud Cam and unlocks the door for the driver.
The service requires buying a special $249.99 bundle with everything the consumer needs to start the service — which at present is only available in 27 U.S. cities.