Always on call: UK's NHS pilot provides video consultations via iOS app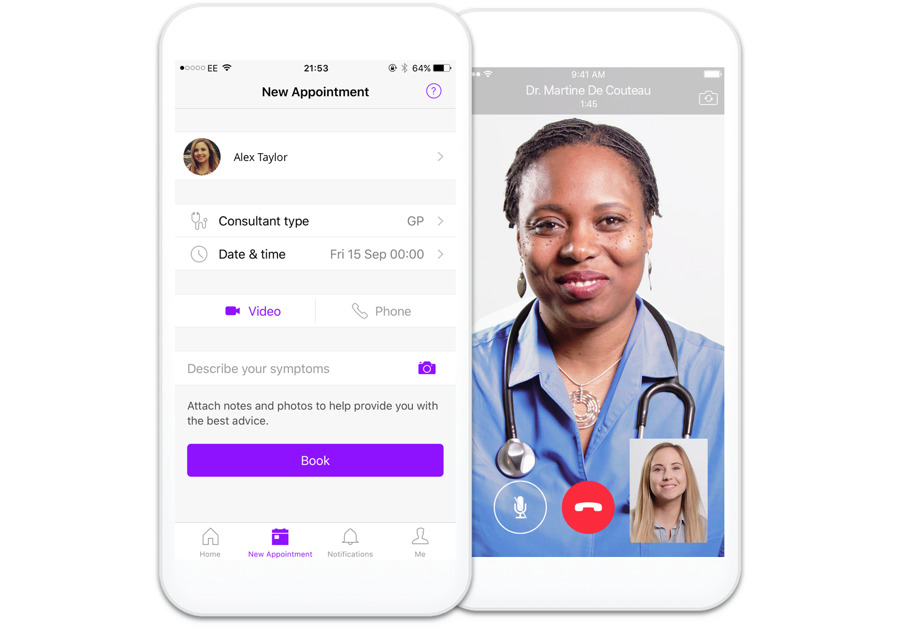 AppleInsider is supported by its audience and may earn commission as an Amazon Associate and affiliate partner on qualifying purchases. These affiliate partnerships do not influence our editorial content.
The National Health Service in the United Kingdom is piloting a scheme that would allow patients to be seen by a local doctor using a video call on an iPhone, a move that could help reduce the waiting times for patients to see a doctor, as well as reducing the need to visit the physical doctor's office.
Following a smaller trial, the pilot scheme, GP at Hand, will initially cover approximately 3.5 million patients living in the greater London area, reports the BBC, using an app created by healthcare provider Babylon. Under the free service, patients will be able to book the video-based appointment 24 hours a day, 7 days a week, and consultations are expected to take place via the app within 2 hours.
Patients will be able to play back a recording of their consultation through the app, to help remind them of what was discussed. If an NHS prescription is required, the doctor can send the request to a local pharmacy of the user's choice for collection, with similar referrals also able to be made to specialists for more serious issues.
The Monitor tool within the app can be used to keep track of test results, exercise, and other health information. Users of third-party fitness tracking apps can give the tool access to their data, potentially providing general practitioners with more information about their lifestyle and habits, with Babylon including integration with over 150 health apps and wearable devices.
The app is also able to give users basic advice for various ailments using its built-in symptom checker, which can potentially save the user from having to speak to the doctor at all.
In the event a user needs to speak to a general practitioner in person, the app can be used to make a same day or next day appointment at one of the nearby designated surgeries. As part of the enrollment process, users have to switch their registered NHS GP practice to the group of surgeries, with their records transferred from their previous practice.
In theory, the app should help patients save time by eliminating the need to physically visit the GP surgery, a process that can take a considerably long time for some users. In a survey of over 800,000 patients in England in early 2017, 20 percent of patients had to wait a week or longer for their appointment, with just under half surveyed able to see their GP on the same day or the next working day.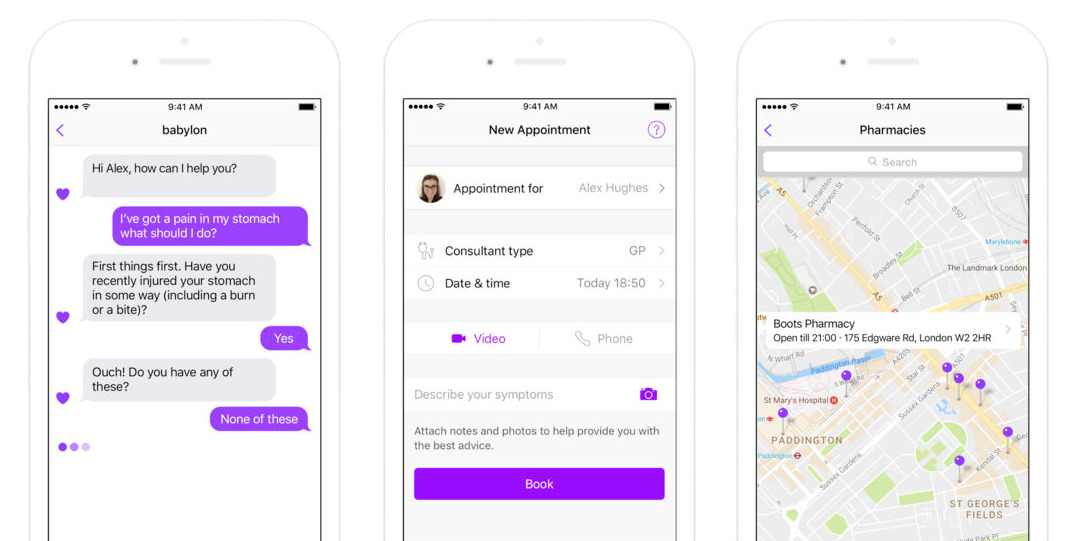 "It's high time that NHS patients were given the opportunity to benefit from technology to improve access to healthcare," GP at Hand team member Dr Mobasher Butt told the BBC. "We've benefited from this kind of technology in so many different aspects of our lives, whether that be shopping or banking, and it's really time that we were able to do that in healthcare for NHS patients."
While some have praised the introduction of the service, the Royal College of GPs and the British Medical Association have expressed concerns about the scheme.
Noting that the program is likely to appeal to younger healthier commuters rather than older patients and those with complex health conditions, RCPG chair Professor Helen Stokes-Lampard suggests this could create a "twin-track approach" to NHS care, with the potential for patients being "cherry-picked" and for pressure to increase on traditional GP practices.
Stokes-Lampard also highlights the list of patient conditions that make potential users ineligible for the service, including frailty, pregnancy, and mental health conditions. The additional workload and safety of transferring patient records between practices if the user decides to switch back to their local surgery is also said to be an issue, due to the increased workload involved.
It is also claimed by Stokes-Lampard that the scheme could lure doctors "away from the front-line general practice at a time when [the NHS] is facing a severe workforce crisis and hardworking GPs are struggling to cope with immense workloads."
The British Medical Association's Dr Richard Vautrey warns "This approach risks undermining the quality and continuity of care and further fragmenting the service provided to the public."
The GP at Hand service is initially launching covering London, but it is intended to roll out to other areas in the near future.
Babylon has also provided a similar video-based GP service in a private capacity for a number of years, with appointments, prescriptions, and self-help features offered outside the NHS for a monthly fee.