Apple faces fresh USITC investigation over alleged Screen Sharing, AirPlay Mirroring patent infringement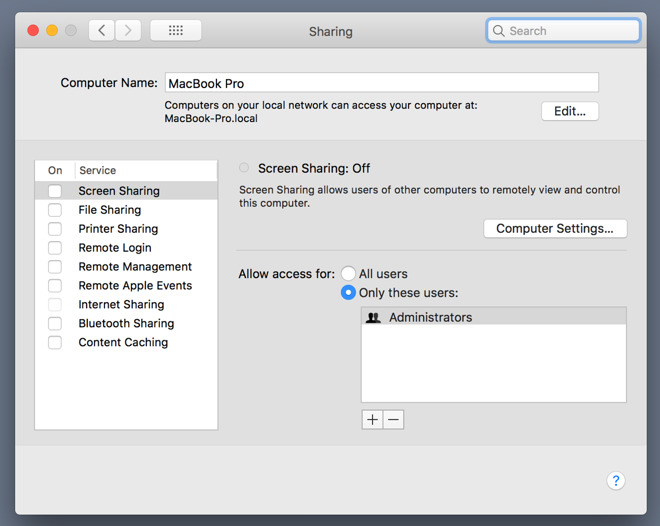 AppleInsider may earn an affiliate commission on purchases made through links on our site.
The U.S. International Trade Commission has declared that it has launched an investigation of many of Apple's present and past products that use Screen Sharing and AirPlay Mirroring, after complaints from a company and its licensing subsidiary that develops cross-platform remote access solutions.
The investigation was reportedly launched in response to complaints from Aqua Connect, and Strategic Technology Partners — both of Orange, Calif. Strategic Technology Partners is wholly-owned by Aqua Connect, and was spun-off from the parent company solely for the purpose of "holding its patents in a dedicated subsidiary."
A Reuters report claims that the products listed are "certain Apple Mac computers, iPhones, iPads, iPods, and Apple TV" according to the USITC.
The pair of companies launched a suit on October 10, regarding Aqua Connect's remote desktop and terminal server application. Aqua Connect claims that Apple "worked closely" on development and sales of the product until early 2011.
In July 2011, Apple launched Lion, and included Screen Sharing for the first time. Aqua Connect believes that the feature uses Aqua Connect's patented technology. The company also believes that AirPlay Mirroring uses the same technology base, and is named in the suit as well.
The patents cited are RE46,386 titled "Updating a user session in a mach-derived computer system environment" and 8,924,502 called "System, method and computer program product for updating a user session in a mach-derived system environment."
Not clear is how Apple Remote Desktop, a software package that was launched in 2002 and is more full-featured than Screen Sharing or AirPlay Mirroring, may play into the suit. Aqua Connect was founded in 2007, five years after Apple Remote Desktop shipped.
Aqua Connect claims that Apple's previous way of doing things was "rudimentary screen sharing functionality" and that the current implementation violates core patents held by the patent-holding subsidiary.
The suit seeks an enjoinment of Apple using the two patents cited in the suit, a judgement and order requiring compensatory damages, and a finding that Apple has willfully violated the patents in question.
While it is not clear if the remote access patents are what Aqua Connect and Strategic Technology Partners have complained about, it seems likely. The lawsuit is case number 8:17-cv-1762 in the Southern California Federal Court system.
USITC examinations can take some time before they are resolved, with the average case taking well more than a year, and sometimes spanning up to three years.