Firefox 57 'Quantum' for macOS released, iOS version user interface refresh coming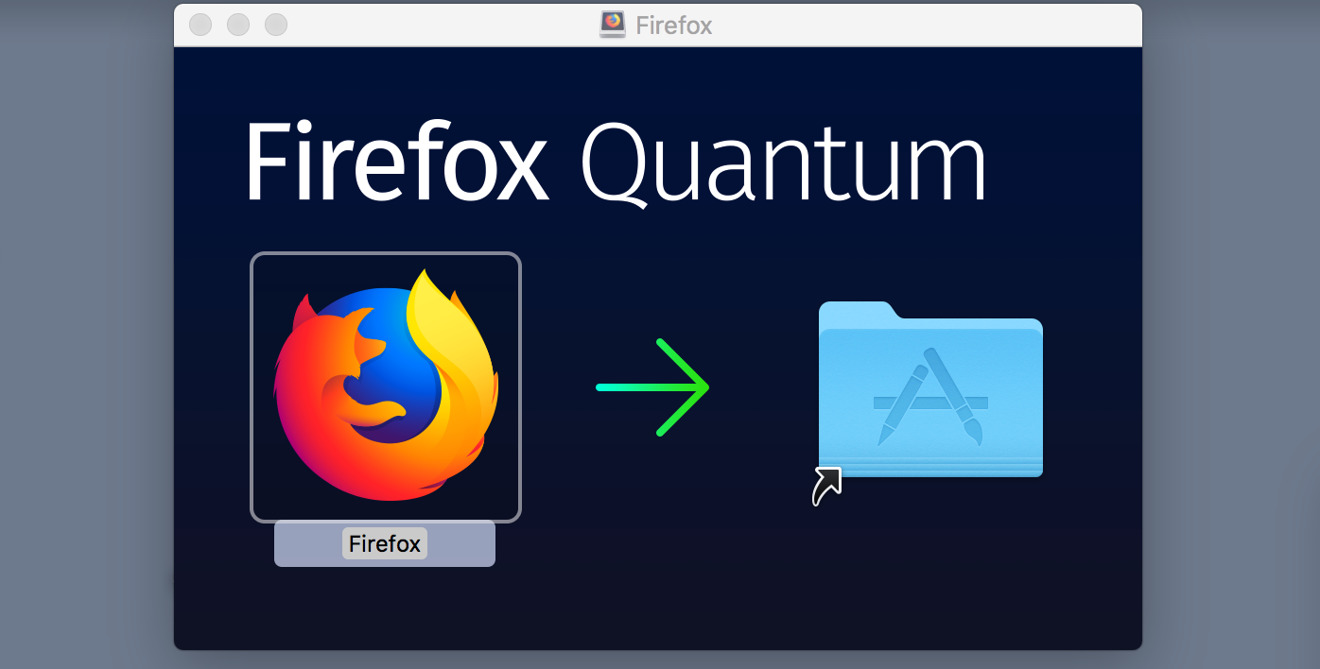 AppleInsider is supported by its audience and may earn commission as an Amazon Associate and affiliate partner on qualifying purchases. These affiliate partnerships do not influence our editorial content.
Mozilla has wrapped up its "biggest update of code in over ten years with the release of Firefox 57 — once called "Quantum" — for macOS, and other platforms.
Mozilla claims that the new Firefox runs faster mostly because of the overhaul of the code base, and resultant performance improvements. The organization claims that the browser is twice as fast and uses 30 percent less memory than Chrome.
Users upgrading from another browser can choose to import bookmarks, history and other items. Built-in tools include standard bookmarking tools, synchronized tabs, and a screenshot tool.
According to a blog post documenting the new release, 4.9 million lines of code were added, with 6.9 million lines changed by more than 700 authors. There are over 5,000 compatible web extensions available for the browser.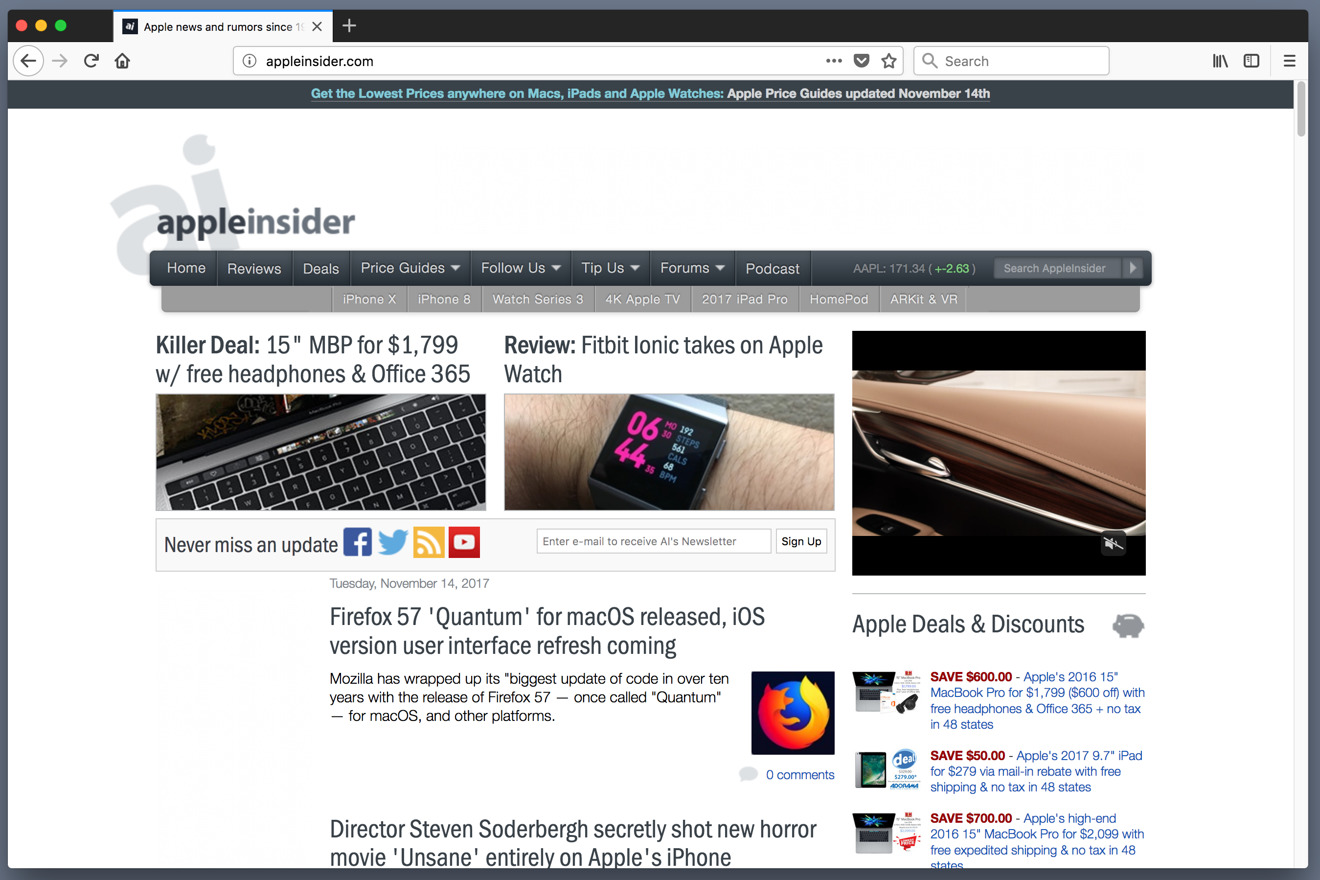 Versions of Firefox 56 for macOS, Windows, and Linux are available now. The new user interface — but not the improvements to the browsing engine — will appear on iOS and Android in time.
Mac requirements are relatively light, requiring macOS 10.9 or greater, and 512MB of RAM.
AppleInsider is currently performing tests on the new Firefox version, versus Safari on macOS 10.13.1.