Apple Park Visitor Center opens, hosts gathering of Cupertino neighbors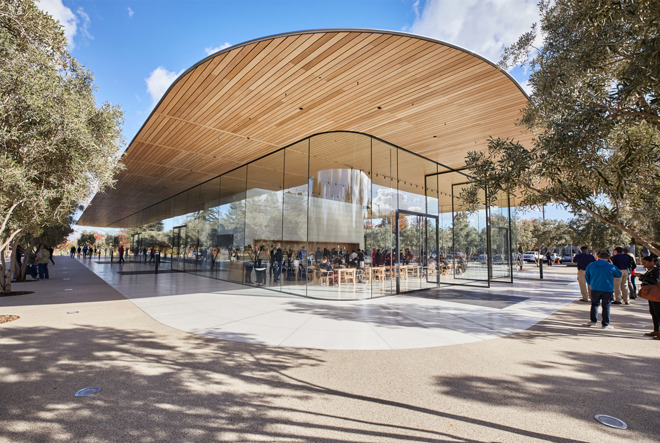 AppleInsider may earn an affiliate commission on purchases made through links on our site.
Cupertino locals were invited to Apple Park on Friday morning for their first glance at the new Visitor Center overlooking the new headquarters.
The Visitor Center has four main segments, with a retail store with assorted Apple-related paraphernalia, a cafe, an observation deck, and a space for an augmented reality experience about the Apple Park itself.
The augmented reality presentation is based around a scale model of Apple Park, and employees will hand visitors iPads with the software loaded on it. As visitors pan the iPad over the model, information about that particular building pops up.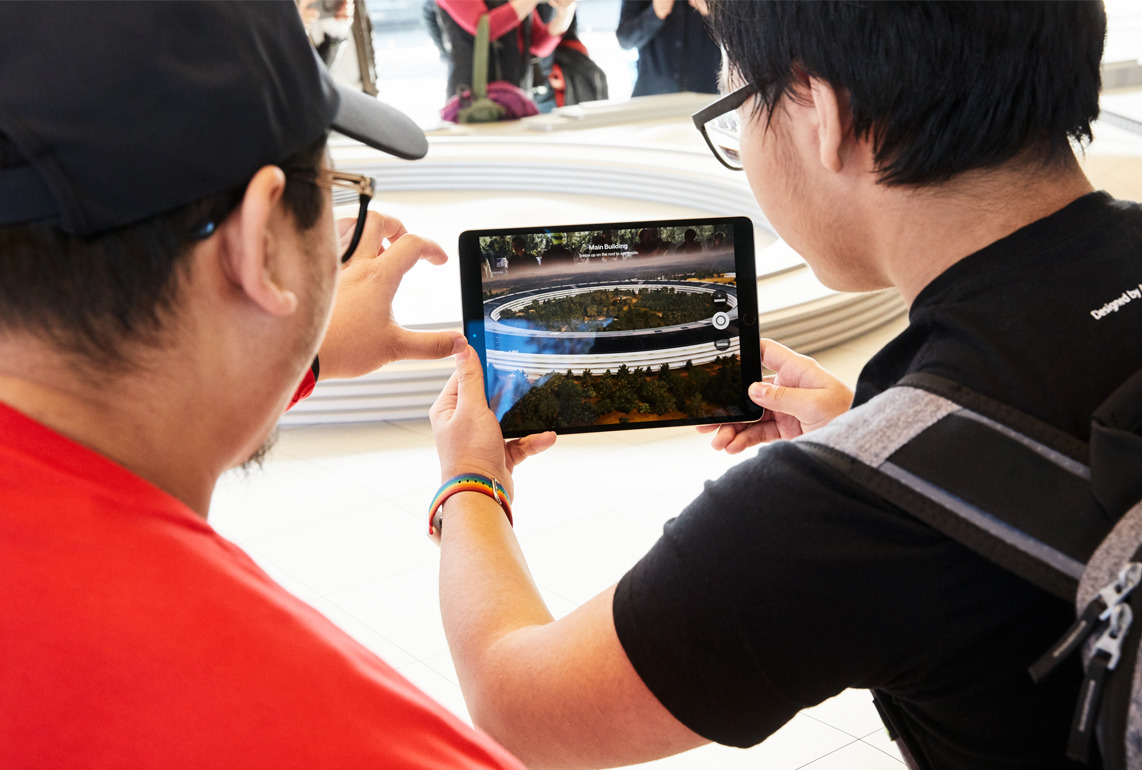 Company filings in the summer of 2015 described the visitor's center as a two-story facility with a 2,386-square-foot cafe and 10,114-square-foot store, topped by a carbon fiber roof and observation deck situated 23 feet above ground level, with 684 underground parking spaces. Apple plans to operating the new visitor center from 7 a.m. to 7 p.m. on weekdays and 9 a.m. to 7 p.m. on weekends.
Apple reportedly paid $4,000 per square foot for the building, more than double the $1,500 per square foot price tag for the overall project.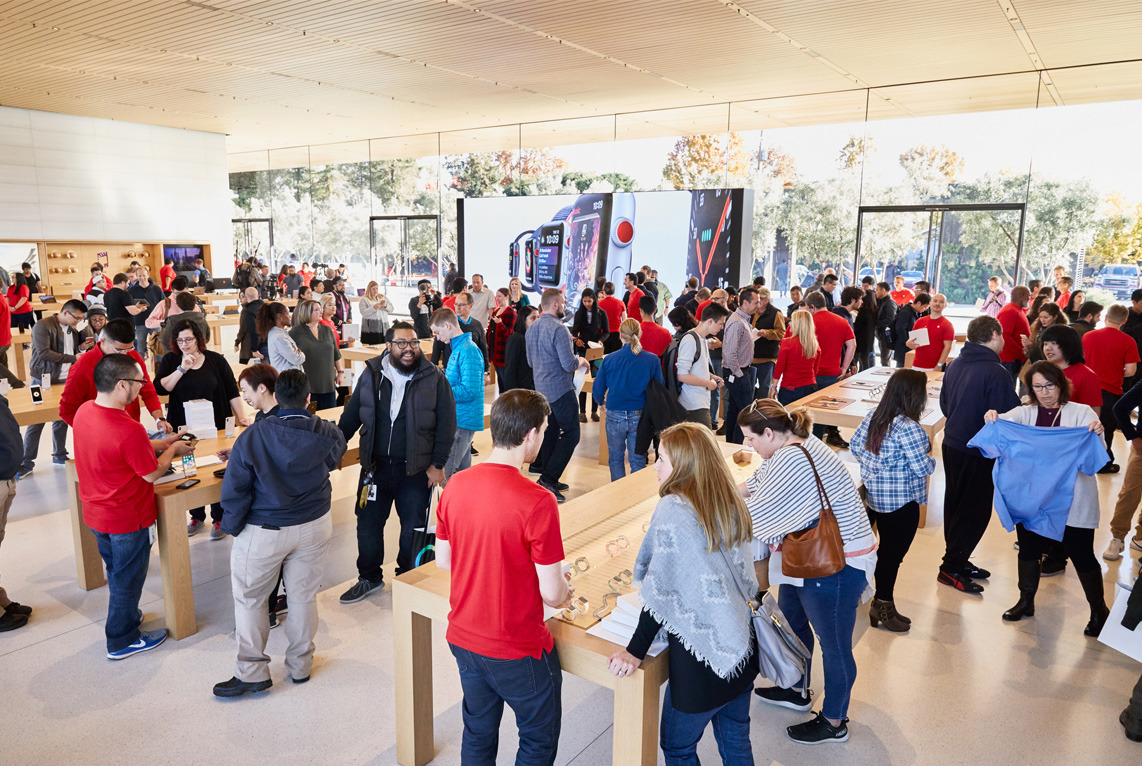 The visitor's center features solid glass walls with rounded corners, providing panoramic views into the central segment that appears similarly to the modern Apple Store, complete with a massive video wall. The south end of the building features a cafe with indoor seating facing a white expanse of surrounding paving suitable for outdoor seating