India's Commerce and Industry Minister signals support for Apple's manufacturing expansion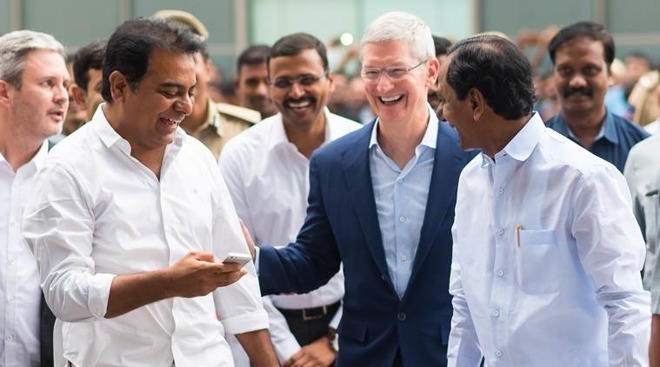 Efforts to increase manufacturing of Apple products in India have received support from the country's Commerce and Industry Minister Suresh Prabhu, with the official claiming the Centre will support the company in setting up new lines, and is apparently awaiting a formal proposal.
Minister Prabhu claims the Centre is willing to assist in contacting all state chief ministers to help find the company the best deal for a manufacturing facility in the country, reports the Economic Times. Speaking in an interview, Prabhu offers the Centre's assistance in getting such a project off the ground.
"We will be very happy to receive Apple, one of the top brands in the world," admits Prabhu. "We are willing to find out if there is any difficulty they may face. We will be more than happy to resolve that difficulty. So we will await a formal proposal."
Apple has made some progress in manufacturing in India, working with local assembler Wistron in producing the iPhone SE for domestic sale, and possibly the "iPhone SE 2." Wistron has reportedly started searching for potential areas to build a new plant, aimed at expanding Apple-related manufacturing efforts, and has apparently shortlisted some parcels of land near an airport in Bangalore for a 100-acre facility.
The existing Karkataka Wistron facility, used for iPhone SE production, started operations in mid-May, and was created as a way for Apple to appease the Indian government by providing jobs. The Indian iPhone SE is intended as a cheaper version of the smartphone, which is hoped by government officials to cost as much as $100 to buy compared to variants produced in other regions and imported.
Previously, Apple requested various concessions as a condition of production in India, including a 15-year tax holiday on imported components and equipment, and a relaxation of the country's 30-percent local sourcing mandate. Previous Commerce and Industry Minister Nirmala Sitharaman advised in March that the Indian government had not accepted "most of the demands" from Apple.
Apple is also believed to be keen in setting up its own retail presence in India, to bypass the current system involving a network of distributors and third-party stores in the region. Similar issues, including the 30-percent sourcing stipulation, hampers the retail project's progress, but Indian government officials signaled in October that they are reconsidering Apple's requests.