After Apple's HomePod delay, Amazon touts budget Echo Dot as best selling Black Friday purchase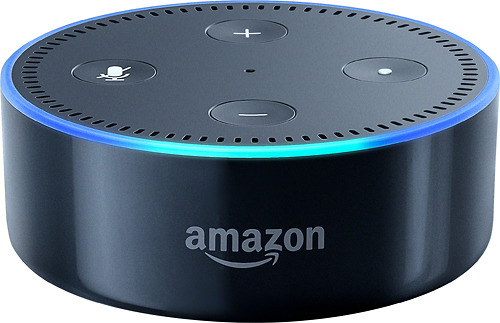 Just days after Apple delayed its HomePod speaker and personal assistant into 2018, Amazon's low-priced Echo Dot was the company's top seller over Black Friday and Cyber Monday, giving the online retailer an even greater lead over rivals in the home speaker market.
In addition, the Echo Dot was the best selling device at Whole Foods Market over the holiday weekend, which included the Black Friday and Cyber Monday shopping days.
As is usual for the company, Amazon declined to offer any specifics on hard sales number for any of its devices. The Echo Dot is Amazon's entry-level home personal assistant, and has been available for $29.99 to kick off the Christmas gift buying season.
For $30, the Echo Dot targets a far different audience than Apple's forthcoming $349 HomePod. Apple, instead, has positioned the HomePod as a high-end speaker for music lovers, while Siri-driven personal assistant capabilities are a side benefit of the hardware.
But industry watchers have speculated that a high price and late entrance into the home personal assistant space could hamper the success of Apple's HomePod.
Earlier this month, Apple announced that the HomePod would not make its December launch window, and will instead become available in early 2018. That has raised the question of how many prospective HomePod buyers will instead opt for alternatives from Amazon or Google.
Google, in particular, has taken aim at HomePod with a similar $399 price and feature set with the Google Home Max. And unlike HomePod, the Home Max is expected to arrive in December.