Apple's iMac Pro comes with special black Lightning-to-USB cable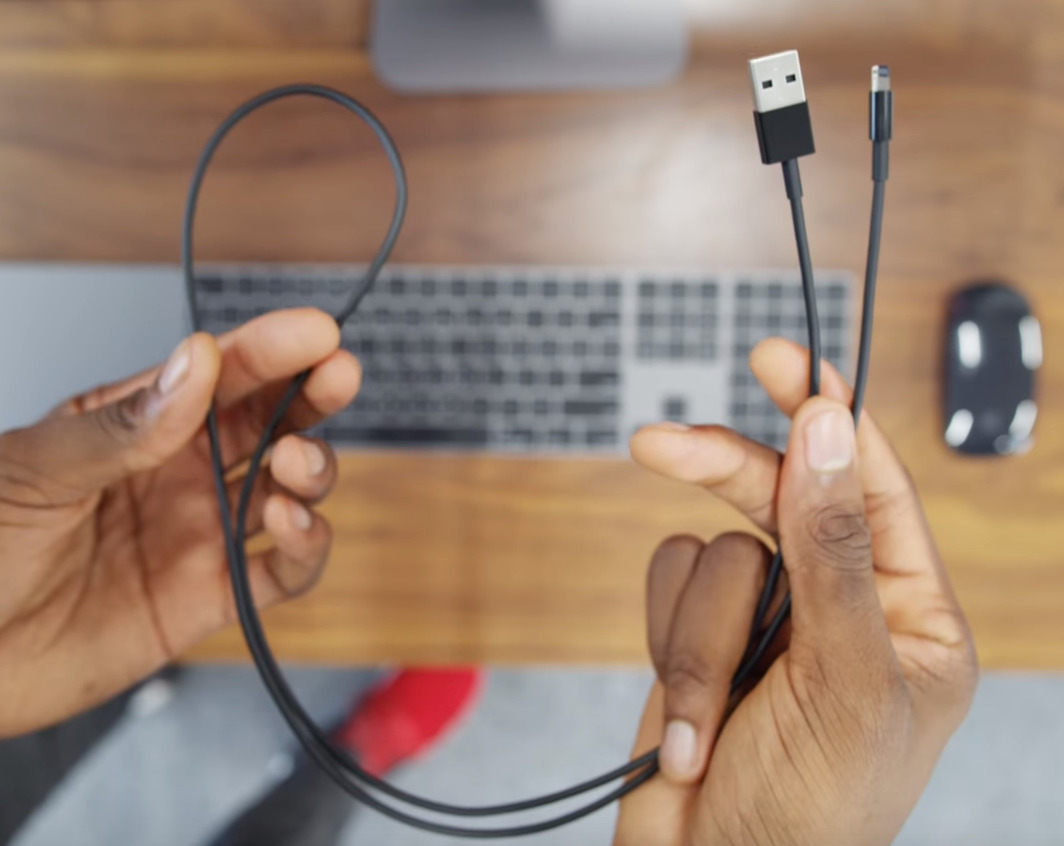 One small perk of the upcoming iMac Pro is a black Lightning-to-USB cable, until now unavailable from Apple.
The accessory's inclusion was highlighted in a first impressions video by YouTuber Marques Brownlee. The cable notably uses a USB-A connector, despite the Pro having four USB-C ports available.
The $4,999 entry-level model will include an 8-core processor, 32 gigabytes of RAM, and a 1-terabyte SSD, with an 8-gigabyte AMD Radeon Pro Vega 56 GPU. Upgrade options will include 16-gigabyte Vega 64 GPUs, up to 128 gigabytes of RAM, and SSDs as big as 4 terabytes.
Black Lightning-to-USB cables are easy to find from third-party manufacturers, but Apple itself has stuck to white for every product so far.