18-core iMac Pro starts at $7,399, ships in 6-8 weeks, can be maxed out for $13,199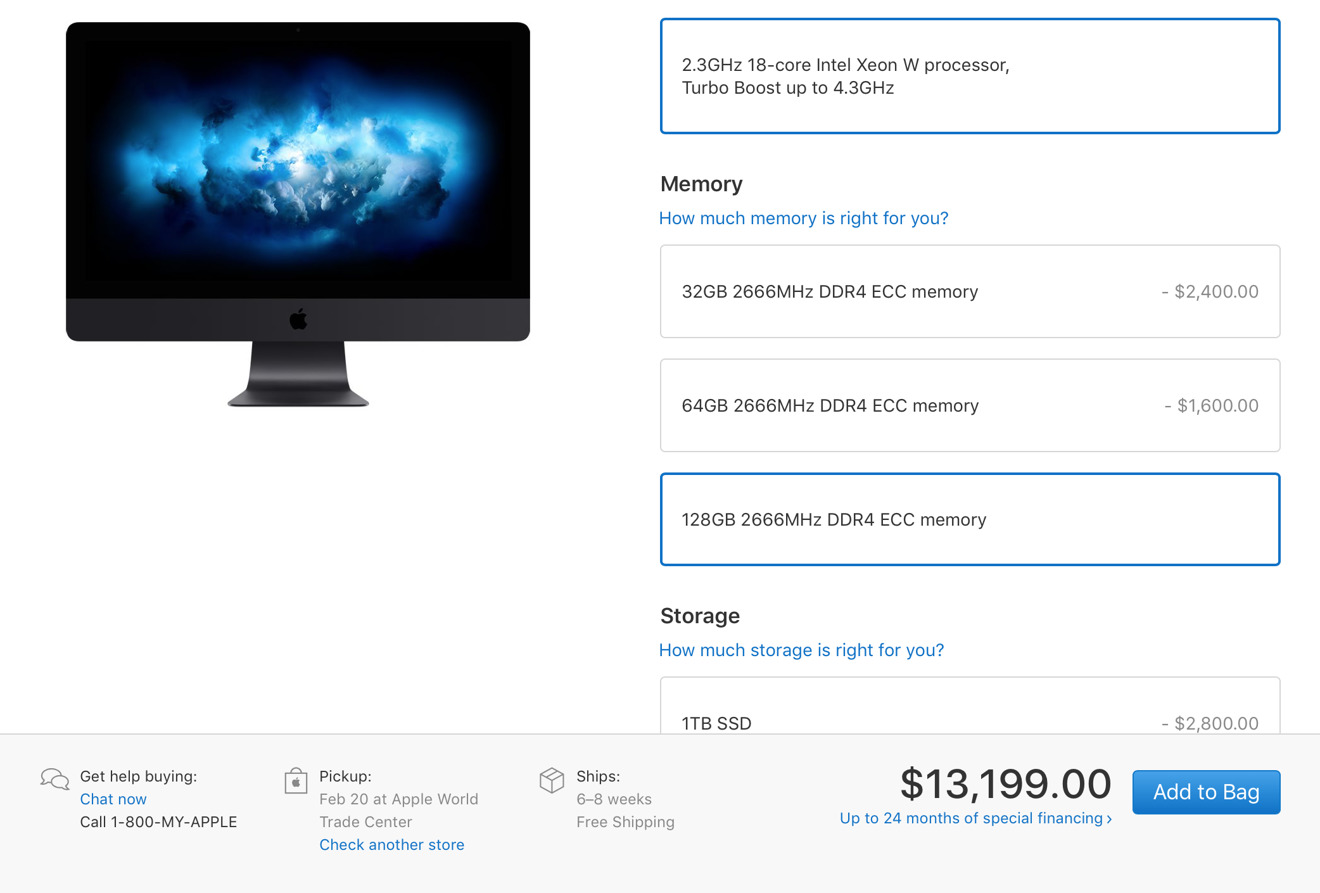 AppleInsider is supported by its audience and may earn commission as an Amazon Associate and affiliate partner on qualifying purchases. These affiliate partnerships do not influence our editorial content.
The start of iMac Pro sales means customers now know exactly how much their custom configurations will cost, and when they are expected to ship. Buyers interested in the top-of-the-line desktop can expect to fork over more than $7,000 for an 18-core beast, though it won't ship until February.
For $7,399, the 18-core iMac Pro has all other standard configurations, including 32 gigabytes of 2,666MHz DDR4 ECC RAM, a 1-terabyte solid-state drive, and a Radeon Pro Vega 56 graphics card with 8 gigabytes of HBM2 memory.
A completely maxed-out, 18-core late 2017 iMac Pro will set buyers back $13,199 — and actually ships in early 2018.
Just the 18-core processor upgrade will require customers to wait 6 to 8 weeks for it to ship, which would put the earliest deliveries in late January or into February.
Apple's official app also says the machine will be available for in-store pickup starting Feb. 20.
Custom configurations of the iMac Pro include 64 gigabytes of RAM for another $800, or 128 gigabytes for $an additional $2,400. A jump to a 2-terabyte SSD is $800, while 4 terabytes costs $2,800.
Finally, the iMac Pro with Radeon Pro Vega 64 graphics card with16 gigabytes of memory tacks $600 onto the final price.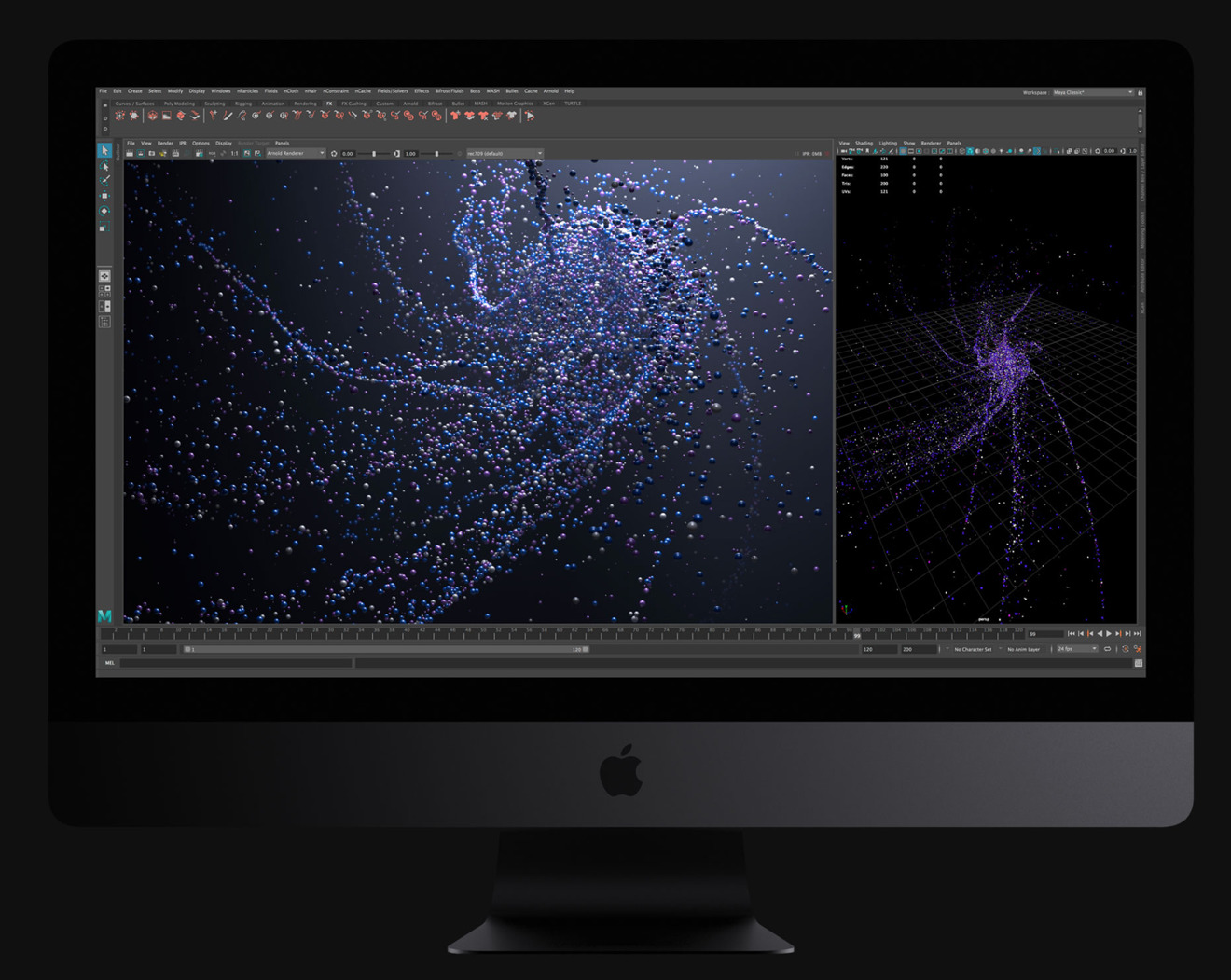 With all of the internal configurations completely maxed out — 18-core Intel Xeon processor, 128 gigabytes of RAM, 4-terabyte SSD and 16-gigabyte Radeon Pro Vega 64 — buyers will be set back $13,199. Like the base configuration 18-core model, it ships in 6 to 8 weeks and can be picked up in stores starting Feb. 20.
At checkout, Apple also offers optional accessories and software, like the Magic Trackpad 2, a VESA Mount Adapter Kit, and a copy of Final Cut Pro X. Tacking on everything available brings the total bill to $13,926.98, before taxes. B&H Photo, an Apple authorized reseller, is also taking preorders for the 18-core iMac Pro with no tax on orders shipped outside NY and NJ.