Amazon spokeswoman confirms Apple TV 4K being processed for return to sale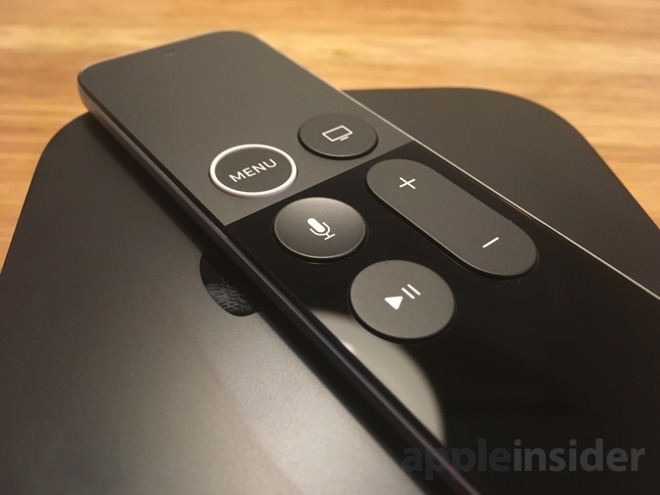 The Apple TV 4K and Chromecast appear to be on their way back to Amazon sales listings after a two-year absence, according to a spokeswoman for the commerce giant.
On Thursday, Cnet spoke to Amazon, asking them when the Apple TV and Google Chromecast would return to store shelves. The spokeswoman, who was not named confirmed that the company was "assorting Apple TV and Chromecast" — but also gave no indication when specifically it would return.
Searches for both products turned up negative on Thursday afternoon. Amazon has issued no further remarks on the matter, and has not as of yet responded to AppleInsider queries on the topic.
Amazon withdrew the Apple TV and Chromecast on Oct. 29, 2015, after it claimed that Amazon Prime Video compatibility was necessary for the company to sell set-top boxes to avoid "customer confusion." Amazon could have made that happen with a channel in the third-generation device, or an app for the fourth-generation, but at the time it chose to not do so.
In 2016, Amazon CEO Jeff Bezos suggested Prime Video would remain off devices made by Apple or any other company marketing comparable set-top streaming products until amicable reimbursement models are agreed upon. Presumably, Bezos didn't want to shell out 30 percent to Apple for content it delivers and sometimes generates itself.
Apple CEO Tim Cook promised that the service was coming to the Apple TV during the 2017 WWDC, and said that it was coming "this year." The app finally launched on Dec. 6 for the third and fourth generation Apple TV, plus Apple TV 4K.