Logic Pro X updated to take advantage of high core counts in the iMac Pro, future Mac Pro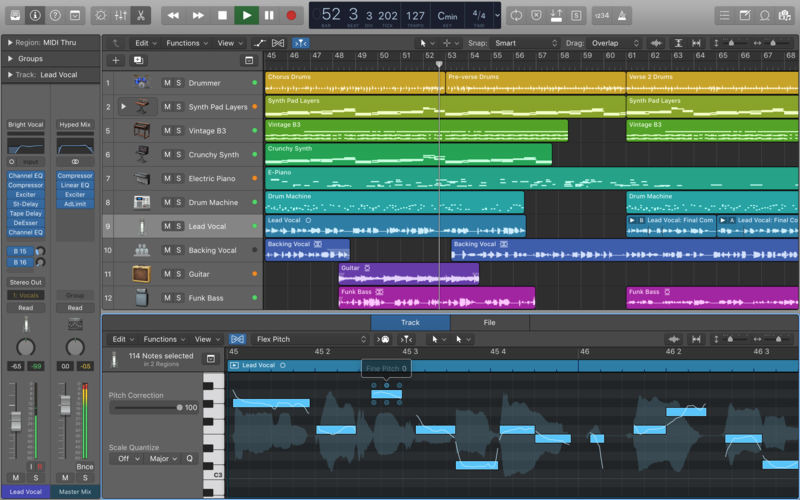 Apple on Thursday issued an update to Logic Pro X, the firm's digital audio production tool, optimizing the performance of the software when used with the iMac Pro, as well as addressing an issue in High Sierra that prevented some users from working on their projects.
The update to version 10.3.3 enables Logic Pro X users to take advantage of the higher core counts available on the iMac Pro. According to the release notes, the latest iteration is capable of supporting up to 36 cores, more than double the core count offered by the 18-core model offered in the current iMac Pro range.
An issue that can "cause user-created content to become unavailable" when used in macOS High Sierra has been addressed in the release. As to be expected, the update also includes a number of "additional stability and performance improvements."
Logic Pro X 10.3.3 is available to existing users as a free update, while new users will have to pay $199.99 for the app from the Mac App Store, though education customers can purchase the Pro Apps Bundle for Education for $199.99 instead. The latest release requires OS X 10.11 or later running on a 64-bit processor, with the full download weighing in at 1.35 gigabytes.
The Logic Pro X update coincides with changes made to other Apple content creation apps used by professionals, in preparation for users upgrading to the iMac Pro. Earlier the same day, updates to Final Cut Pro added the ability to edit full-resolution 8K video and extended support for 360-degree VR video to Motion and Compressor.