Samsung's Bixby-powered HomePod competitor to debut in first half of 2018, report says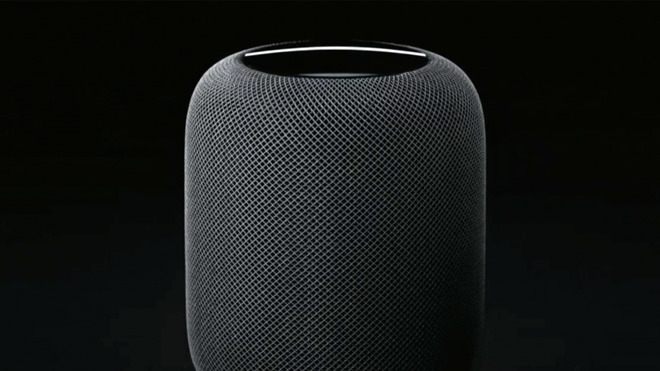 AppleInsider is supported by its audience and may earn commission as an Amazon Associate and affiliate partner on qualifying purchases. These affiliate partnerships do not influence our editorial content.
According to a report on Thursday, Samsung's smart home speaker is expected to debut in the first half of 2018 with support for the firm's Bixby virtual assistant, setting the device up for direct competition with Apple's delayed HomePod.
After industry rumblings earlier this year, Samsung in August confirmed intent to enter the smart home speaker fray with its own branded solution. At the time, mobile president D.J. Koh offered few details beyond comments that the device would arrive "soon."
Citing sources familiar with the matter, Bloomberg reports Samsung is working to release the voice-controlled speaker in the first half of 2018.
The company is said to be testing a prototype speaker that sits somewhere between Amazon's Echo and the HomePod. Final versions of the device could come in different colors, the report said. Like HomePod, Samsung's speaker does not include a touchscreen, but instead features a visual feedback system comprised of lights located on top of its chassis.
Perhaps unsurprisingly, Samsung is said to be focusing on audio quality and methods of managing connected home appliances, including those supporting Samsung's SmartThings platform. Apple emphasized those same features when it announced HomePod this summer.
Announcing HomePod onstage at the Worldwide Developers Conference in June, Apple SVP of Worldwide Marketing Phil Schiller called it a "breakthrough home speaker," touting the product's superior audio fidelity and integrated HomeKit support.
Again mirroring current industry trends, Samsung is integrating its virtual assistant, Bixby, into its smart speaker offering. Amazon was first to popularize in-home assistants with Alexa-enabled Echo products, followed by Google and its line of Google Home gadgets. Apple is following suit by delivering Siri compatibility to HomePod users.
Samsung plans to make its as-yet-unnamed speaker available in multiple markets, potentially including the U.S. The unit could cost around $200, putting it well below HomePod's $349 price tag.
Apple was initially scheduled to release HomePod in December, but revised those plans in November. Without specifying a reason for the delay, the company pushed back the launch of its audio accessory into "early 2018."