Samsung buys smart home startup SmartThings for $200M, expands 'internet of things' offerings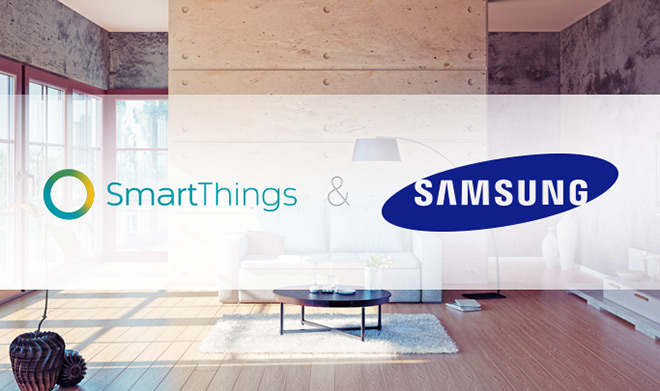 Apple rival Samsung on Thursday confirmed the purchase of SmartThings, extending the Korean company's reach into the world of connected, app-controllable devices like lights, motion sensors, switches and locks.
According to Re/code sources, Samsung paid around $200 million for SmartThings and will keep the company independent, leaving CEO and founder Alex Hawkinson in charge of operations. The purchase was subsequently announced by SmartThings through its official blog.
"We believe that there is an enormous opportunity to leverage Samsung's global scale to help us realize our long-term vision," Hawkinson writes. "While we will remain operationally independent, joining forces with Samsung will enable us to support all of the leading smartphone vendors, devices, and applications; expand our base of developers and enhance the tools and programs that they rely on; and help many more people around the world easily control and monitor their homes using SmartThings."
As part of the buy, the home automation firm will move to the Samsung Open Innovation Center in Palo Alto, Calif., an accelerator headed by former President of AOL Media and Studios David Eun. The OIC chief told Re/code that Samsung intends to keep SmartThings as an open platform, allowing developers and hardware makers to build onto it without being restricted to one operating system. For example, SmartThings itself has apps for both Apple's iOS and Google's Android.
"Samsung has been committed to smart homes and connected devices and has tried to paint this vision for a while. But since consumers have lots of different devices, the trend is really toward open and our approach is to be open and protocol agnostic," Eun said.
The Korean company fields its own brand of connected home appliances powered by the first-party Tizen operating system, but the devices have yet to see wide adoption. In February, Samsung introduced Tizen to wearables market with the Gear 2 smartwatch.
Apple will debut a first foray into the home automation market with the launch of HomeKit, a framework to securely connect with and control smart home devices. The feature is rolled into iOS 8, which will debut this fall alongside a next-generation iPhone.