Apple Music, Beats under legal attack over third-party licensing practices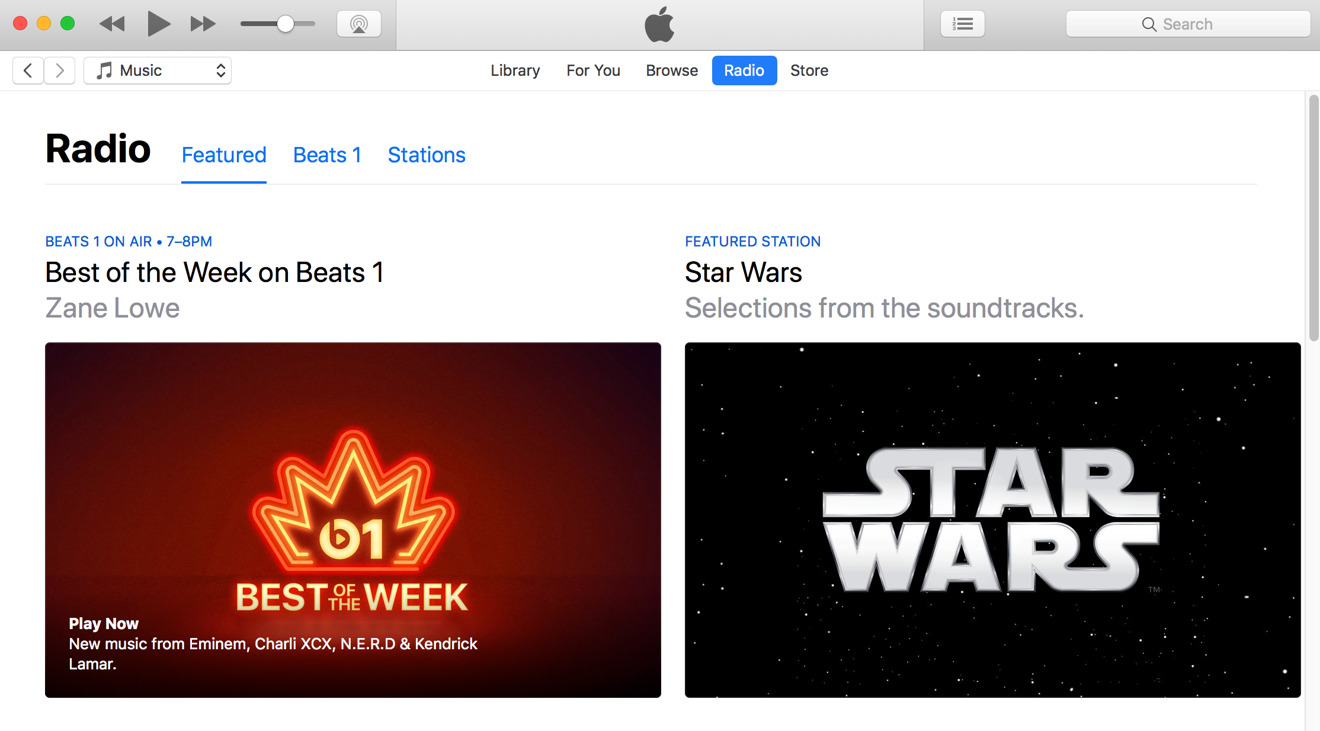 A musician apparently disgruntled at how Beats Music and Apple Music has handled its streaming obligations is looking to fire up a class action suit, and is accusing Apple of intentionally deleting records and under-counting downloads and streams in order to pay artists less — or not at all.
Musician Bryan Eich owns the publishing rights to two albums, spanning 18 tracks. According to Eich's court filing, Apple never served a notice of intent to obtain compulsory licenses within one month of making available the two album.
Eich claims that Apple "engaged in a systematic process of infringement" by not sending the notice of intent, deliberately deleting stream information, altering the streaming reports, and failing to properly report to him, and presumably others, to "conceal the infringements."
The issue appears to be a disconnect of some sort between third-party aggregators and the musicians. Eich is seeking class members who own the publishing rights to recordings, and submitted the recordings to Beats and now Apple through the aggregators.
In this case, music clearing house CD Baby appears to be where the breakdown somehow occurred. The suit filing claims that when Beats Music went live in 2012, CD Baby submitted most of its catalog, including Eich's recordings, for review. Eich claims that he was unaware at the time that his recordings were submitted for review.
If there was any error with how Beats Music handled the notice of intent, it is now an error carried forward to Apple Music. According to the filing, Beats did not serve notices of intent on independent artists "as a matter of corporate policy" — and Apple was aware of that. Eich notes an active lawsuit on Aug. 1, 2014 when the purchase was made over the same matter.
Eich claims that Apple's counsel was informed of the possibly ongoing issue on August 11, with an undated second attempt at contact. Apple's non-response is being interpreted by Eich as "intentional conduct" subjecting Apple to "enhanced statutory damages."
The filing also claims that the streaming royalties for recordings owned by Eich and some of the named plaintiffs for the suit are "$0.000000." As such, Eich believes that Apple "has failed to include, and/or changed the revenue owed for streams."
The lawsuit has certificate of registration for the pairs of albums, but no copies of reports from Apple. It is unclear from the court filing how many times that Eich's tracks were streamed from Beats Music or Apple Music, or if they were streamed at all.
The suit was electronically filed on Sunday. A search on Apple Music on Sunday night did not reveal the artist's albums.