Apple responds to investor criticism over heavy smartphone use by children, says parental controls already in place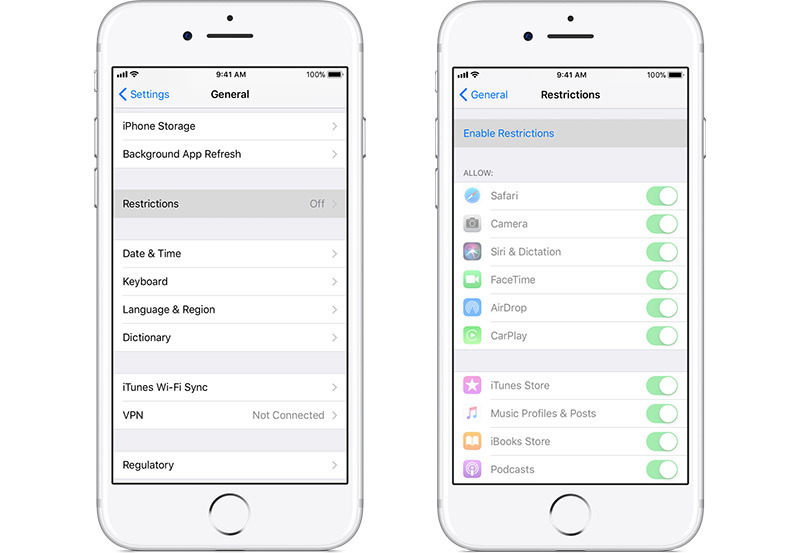 Responding to recent criticism over the potential negative impact smartphone use might have on children, Apple on Monday said it has long provided device owners, specifically parents, with a number of controls and built-in protections to safeguard young users.
Apple in a statement issued late Monday said it has been integrating content and system management controls into iOS in 2008, reports The Wall Street Journal. The company is likely referring to the second generation of iPhone OS, which delivered an App Store and other advanced functions to iPhone and iPod touch users.
Aside from backend safeguards like stringent iTunes content policies and strong security protocols, Apple pointed to customizable parental options available in the Settings app that govern content, app usage, app downloads, system access and more.
"We think deeply about how our products are used and the impact they have on users and the people around them," Apple said. "We take this responsibility very seriously and we are committed to meeting and exceeding our customers expectations, especially when it comes to protecting kids."
The company said it is "constantly looking" for ways to improve its devices and noted future iOS revisions will make its parental restriction toolset "even more robust," according to the report.
Though it did not directly address it, Apple's statement is thought to be in response to an open letter penned by two prominent investors, Jana Partners and the California State Teachers' Retirement System. Published on Sunday, the letter suggests there is a "growing body of evidence" that smartphones "may be having unintentional negative consequences" on youth with more intense usage habits.
The shareholders propose Apple develop more effective controls that would allow parents to set age restrictions, limit screen time, prohibit access to certain social media services and monitor overall device use. The company was also asked to provide assistance in studying the impact smartphones have on mental health. Another suggestion involves tasking an executive with monitoring the issue and producing annual progress reports.