Incase adds a power bank to new IconConnected sleeve for Apple's MacBook Pro
By AppleInsider Staff
Monday, January 08, 2018, 08:50 pm PT (11:50 pm ET)
Mobile power users have a new integrated power and protection option with Incase's latest batteries-included MacBook Pro sleeve.




The IconConnected ships with a 14,000 mAh power bank built into the edge of the case. Incase says that should get MacBook Pro owners through "more than one full charge" of the laptop's internal battery.

Thoughtfully, the company has also included both USB-A and USB-C ports for charging versatility.





Unfortunately, the location of those ports may be a sticking point for potential buyers. Both ports are located on the outside of the sleeve, and Incase told AppleInsider that while charging your laptop inside the sleeve is possible, it's not recommended.

The Incase IconConnected Power Sleeve for MacBook Pro will be available later this year for an impressive $199.95. Versions for both Apple's 13-inch and 15-inch MacBook Pro will be on offer.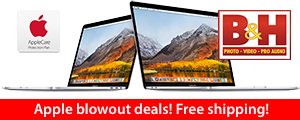 2018 13" Touch Bars
Price
Save
2.3GHz/8GB/256GB (Gray)
$1,699.00+
$100
2.3GHz/8GB/512GB (Silver)
$1,879.00+
$20
2.3GHz/16GB/512GB (Gray)
$2,099.00+
$100
2.7GHz/16GB/512GB
$2,449.00+
$50
2.7GHz/16GB/1TB
$2,849.00+
$50
2018 15" MacBook Pros
Price
Save
2.2GHz/16/256GB/555X
$2,215.00+
$185
2.2GHz/32/1TB/560X
$3,449.00+
$50
2.6GHz/16/512GB/560X
$2,575.00+
$224
2.6GHz/16/1TB/560X (Gray)
$2,999.00+
$200
2.6GHz/32/1TB/560X (Gray)
$3,399.00+
$200
2.6GHz/32/2TB/560X (Gray)
$3,999.00+
$400
Click here for dozens more configurations
+ Free shipping within the contiguous U.S.
Lowest Prices Anywhere!

13" MacBook Pros
Price
You Save
3.1GHz/8GB/256GB Gray
$1,679.00
$120.00
3.1GHz/8GB/256GB Silver
$1,704.00*
$95.00
3.1GHz/8GB/512GB Gray
$1,849.00*
$150.00
3.1GHz/16/512GB Gray
$2,099.00
$100.00
15" MacBook Pro
Price
You Save
2.8GHz/16/256/555 Silver
$2,199.00*
$200.00
2.8GHz/16/256/560 Gray
$2,299.00
$200.00
2.9GHz/16/512/560 Gray
$2,599.00
$200.00
2.9GHz/16/1TB/560 Gray
$2,999.00
$200.00
3.1GHz/16/512/560 Gray
$2,799.00
$200.00
3.1GHz/16/2TB/560 Gray
$3,899.00
$300.00

*

price with Promo Code:

APINSIDER

prices.appleinsider.com for more configurations