Microsoft, Signal add end-to-end encryption to Skype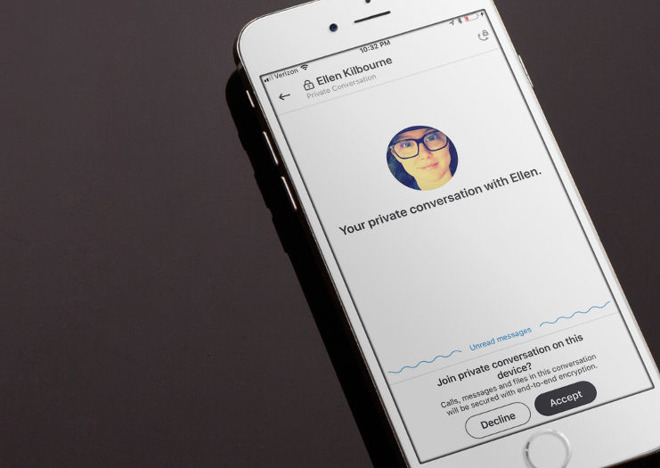 Skype users will soon be able to message without fear of prying eyes as secure communications firm Signal has partnered with Microsoft to add new encryption capabilities to the service.
The new feature, dubbed Private Conversations, has some key differences from typical Skype chats. Users must specifically accept invitations to private conversations, and for now those conversations must be one-to-one.
Additionally, private conversations can only take place on the devices they're initiated from. That means that a conversation started on a phone can't be continued from a laptop, for instance, due to the nature of Signal's encryption protocol.
Users also won't be able to edit messages or forward files in private conversations, or see message previews in the main chat window.
Skype marks the third major messaging service to adopt Signal's protocol for secure end-to-end encryption. WhatsApp, Facebook Messenger, and Google's Allo added the feature in 2016,
Private conversations are available now in Skype Insider builds for Windows, Mac, Linux, and Android. There's no word yet on when the feature will roll out to a wider audience.