Office Depot, OfficeMax temporarily drop iPhone battery replacement cost to $28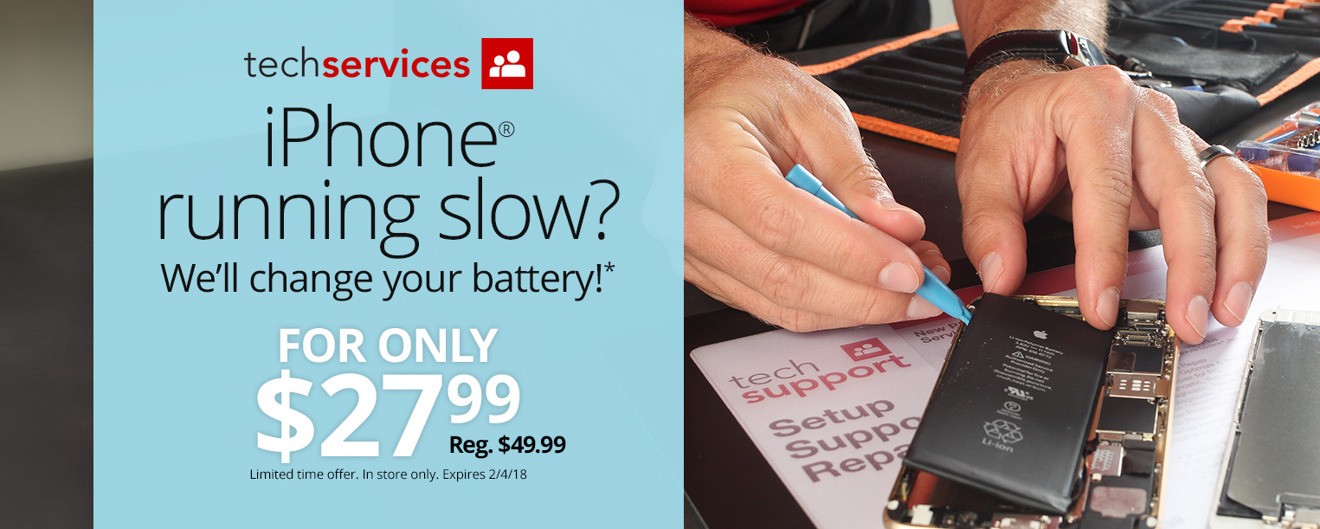 iPhone owners out of range of an Apple retail store can have their iPhone battery replaced at Office Depot or OfficeMax for just $27.99 until Feb. 4, with one important caveat.
The short-term $27.99 price at Office Depot and OfficeMax is reduced from the typical cost of $49.99, likely as a response to Apple's own price drop which runs throughout 2018.
While the office supply stores do promise same-day turnaround for battery replacement, they are not Apple Authorized Service Providers. That means new batteries are not Apple-supplied replacement parts and could void the iPhone's warranty - though Office Depot and OfficeMax do offer a one-year guarantee of their own.
They are also not the first third parties to lower the cost of battery-related products and services in the wake of Apple's announcement. In December, iFixit dropped the price of its own do-it-yourself iPhone battery replacement kits, which now range from $16.99 for an iPhone 4S kit to $29 for an iPhone 7 version.
Those who do plan to take advantage of Office Depot and OfficeMax's offering can find a nearby store here.