Shure intros $99 MacBook-compatible USB-C headphone cable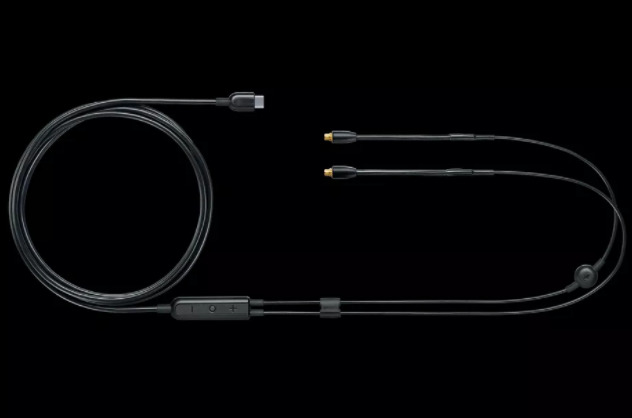 Audiophiles connecting high-end headphones to a MacBook now have the option of a $99 USB-C replacement cable, which can also be used with other USB-C equipped devices.
The cable is built to be thick and tough, and hooks into headphones through an MMCX connector with separate ends for each earpiece. Also included is an inline remote, and a Cirrus Logic digital-to-analog converter.
The connector is designed for Shure headsets that generally start at $80 and up. While made with Shure's products in mind, the cable should work with any headphones that support MMCX.
Apple and some other electronics makers have gradually veered away from 3.5-millimeter jacks, despite the technology still being standard in many quarters. MacBooks, iMacs, and iPads still have those ports, but newer iPhones don't, and many Beats headphones are now primarily wireless.
Some of the most popular Apple accessories are AirPods, despite their $159 pricetag.