Ireland's plans for Apple to pay $15.9B in back taxes may be delayed until Q2 2018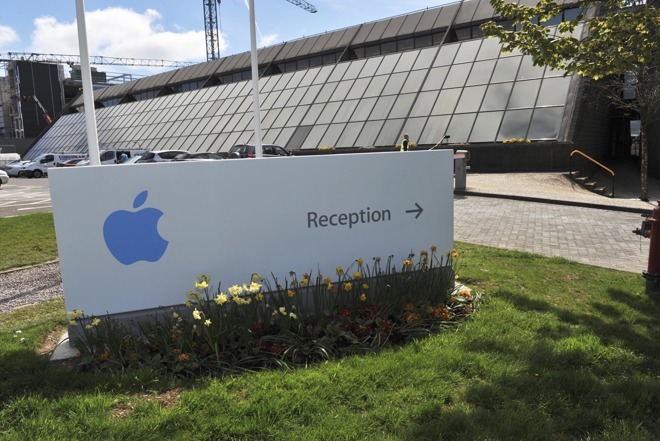 AppleInsider may earn an affiliate commission on purchases made through links on our site.
Ireland's attempt to collect an estimated 13 billion euro ($15.9 billion) in unpaid taxes could take longer than previously thought, after Prime Minister Leo Varadkar advised to EU lawmakers that initial payments could commence during the second quarter of this year.
In a Wednesday meeting in the Strasbourg chamber of the European Parliament concerning Ireland's tax policies, Varadkar was objecting to accusations that Ireland's low-rate tax system were damaging the economies of neighboring countries, Reuters reports. During discussions, Ireland's efforts to reclaim the back taxes from Apple was raised, with Varadkar confirming his government was respecting the EU court's order, and would start doing so from the second quarter.
In a clarification to Bloomberg, an Irish finance ministry spokesperson advised identifying the custodian and investment managers will allow for the first lodgment into the escrow fund thereafter with payments continuing through the course of Q2 and Q3.
The comments suggest a delay to the original plan laid out by the Irish government in December last year, when finance minister Paschal Donohoe advised Apple would start paying into the escrow account across the first quarter of next year.
In August 2016, the European Commission ruled that Ireland had extended illegal state aid to Apple, offering preferential terms that allowed it to pay extremely low amounts of tax as little as 0.005 percent in 2014 while funneling billions in international revenue through the country. The Commission also accused Ireland of reverse engineering taxes on the fly, in order to appease the iPhone producer.
Ireland has made slow progress in acquiring the funds from Apple, over a year and a half after the European Commission laid down its original ruling. In July, Ireland established an escrow fund to receive the tax payment, with appeals from both Apple and the government also believed to be holding up the process.
In October, the European Commission warned that it will bring Ireland to the European Court of Justice over the delays, noting that similar tax cases involving Fiat and Starbucks in other European countries saw funds recovered before appeals were exhausted, albeit for smaller amounts.