Get 50 Dunkin' Donuts Perks Points for using Apple Pay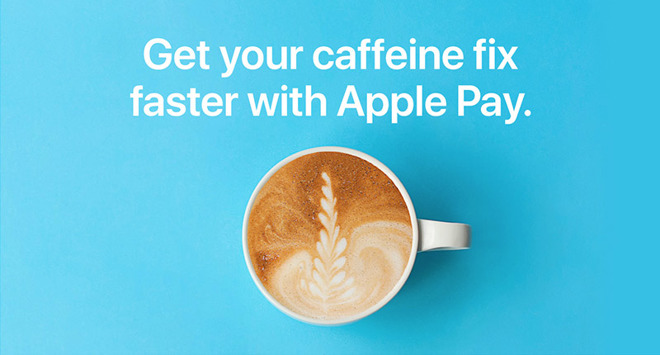 AppleInsider may earn an affiliate commission on purchases made through links on our site.
Apple continued a semi-weekly Apple Pay promotional campaign on Thursday with a new offer from Dunkin' Donuts that presents users with reward points for using the mobile payments system.
Announced in an email to Apple Pay users, the latest offer presents Dunkin' Donuts customers 50 DD Perks Points when they use Apple Pay to reload a DD Card in the Dunkin' Donuts app. The point amount is worth about $10, as DD Perks members normally earn 5 points for every $1 spent on qualifying products.
Customers can trade in 200 DD Perks Points to receive a free beverage.
According to the fine print, Apple's offer is valid through Feb. 1, 2018, and members must use Apple Pay to load or reload at least $2 on a DD Card through the Dunkin Mobile app. Auto-reloads, eGift cards and physical card purchases are not eligible for the points bonus.
Today's offer continues an ongoing Apple Pay promotion that in past weeks has included specials from car parking service SpotHero, Instacart and sneaker buying service GOAT.
Apple launched the initiative late last year when it presented a $5 iTunes gift card to shoppers using Apple Pay at certain online merchants including JCPenney, Macy's and Warby Parker.