How to buy HomePod using Apple's financing options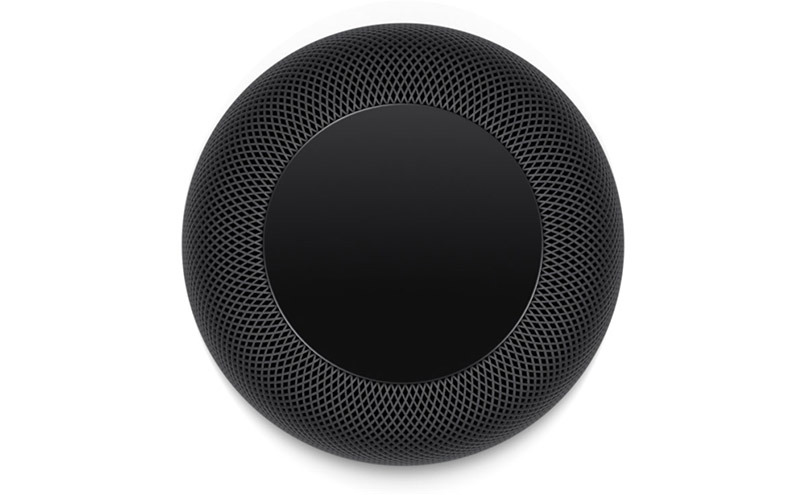 Apple's HomePod is shaping up to be a hot commodity for early adopters, but the premium speaker is priced well above competing products from Amazon and Google. If you want to score one on launch day, but lack the cheddar, you might want to consider Apple's financing options.
As we explained in our HomePod buyer's guide, preorders for Apple's high-end home speaker kick off on Friday, likely a minute after midnight Pacific time. Initially, HomePod is limited to Australia, the U.S. and the UK, and each region has different financing options available to customers.
Financing in the U.S.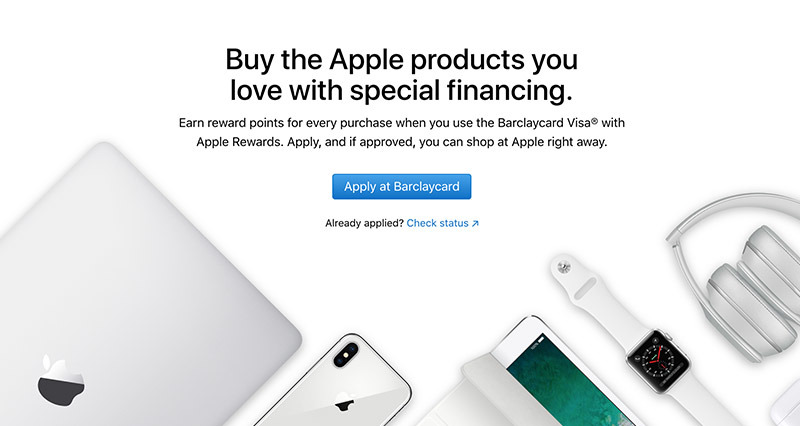 In the U.S., Apple offers special financing through a partnership with Barclaycard. For a single HomePod purchase, which comes out to $349 not including tax, customers who sign up for a Barclaycard Visa and buy the device within 30 days of opening their account can avoid paying interest if the final amount is paid in full within six months.
If you buy two HomePods (assuming there is no cap at launch), the no interest payment period jumps up to 12 months. Customers who buy three or more HomePods can take up to 18 months to pay off their purchase interest free.
To take advantage of the offer, users must apply for a Barclaycard Visa by visiting this website. When approved, return to the online Apple store and sign in using your Apple ID — Barclaycard Visa should automatically show up as a payment option.
In addition to the promotional no interest term, Barclaycard Visa holders earn rewards points for purchases. Every 2,500 points nets a $25 Apple Store Gift Card or iTunes Gift Card. Cardholders get 3 points for every $1 spent at Apple, 2 points for every $1 spent at restaurants and 1 point for every $1 spent on other purchases.
UK buyers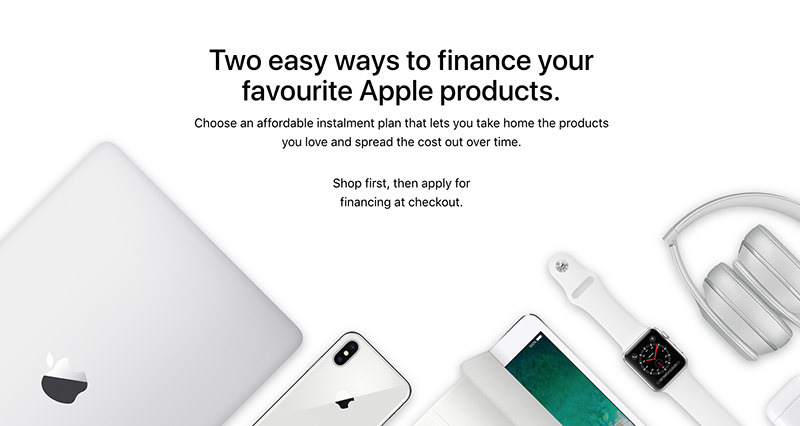 In the UK, buyers have two installment payment options to choose from. The first is PayPal Credit, which allows approved users to 6, 12, 18 or 24 equal monthly payments with a fixed 14.9 percent interest rate over the plan's duration.
Buyers can also elect to purchase their HomePod with Barclays, which offers a more flexible installment period ranging from 3 to 18 months with a variable interest rate of 14.9 percent, though a minimum order of 399 pounds is required. Alternatively, Barclays allows customers to make payments over 24, 36 or 48 months.
To buy HomePod with UK financing, first add HomePod to your bag. Continue through the checkout process until you reach Payment & Details, where you select the Instalments button. Choose from PayPal Credit or Barclays (Barclays installments only available for orders with two or more HomePods) and fill out the application form. Both PayPal and Barclays provide instant decisions on credit applications.
Down Under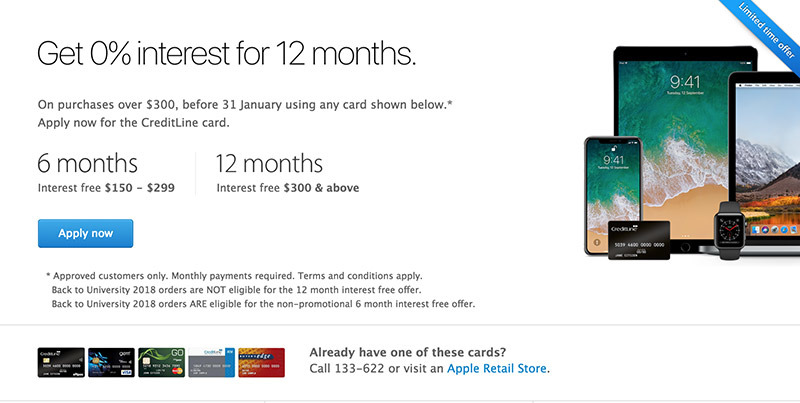 Australia's financing is a bit more flexible than its U.S. and UK counterparts in that it supports a wider number of card issuers and has no statutory time limit on purchases. As long as you have a CreditLine card acquired through Apple or a Buyer's Edge, CreditLine, Gem Visa or GO Mastercard, your HomePod purchase will qualify for the no interest, 12 month payment period.
It should be noted that Apple is running the interest free financing rate term as a limited time promotion that ends on Jan. 31.
If you don't already have one of the cards listed above, first visit this website to apply for a CreditLine card through Apple.
There is one major caveat to the promotion, however, in that all purchases must be made at an Apple store
or through Telesales, which can be access by calling 133-622.