Chinese counterfeiter made over $1.1M trafficking phony iPhones, iPads in US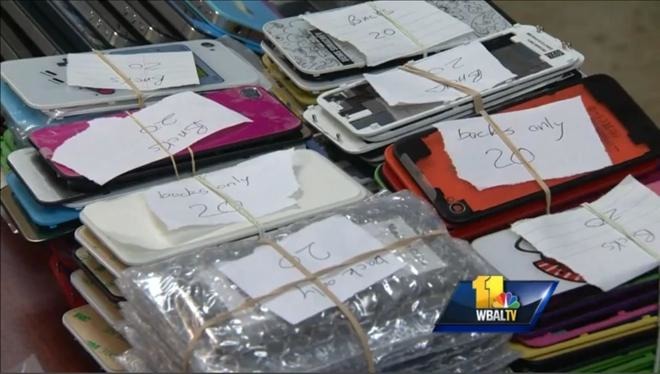 A Chinese national living in the U.S. on a student visa will be sentenced in May after pleading guilty to conspiracy and trafficking of counterfeit Apple products including iPhones and iPads, a scheme for which he earned more than $1.1 million.
According to the U.S. Department of Justice, Jianhua "Jeff" Li, 43, pleaded guilty on Friday to one count of conspiracy to traffic counterfeit goods and labels and smuggle said goods into the U.S., and one count of trafficking counterfeit goods.
Li, along with fellow conspirators Andreina Becerra, Roberto Volpe, Rosario LaMarca, and others, operated a smuggling and trafficking ring through Li's company Dream Digitals from July 2009 through February 2014. Under the scheme, the cohort conspired to bring more than 40,000 phony devices, including iPhones and iPads, as well as labels and packaging into the U.S.
Documents show Li received more than $1.1 million in sales proceeds from the endeavor.
To avoid U.S. Customs and Border Protection scrutiny, Li and his band of conspirators shipped in the various necessary components separately; iPhones and iPads came in one shipment, labels with counterfeit Apple branding in another. Li would then assemble the packages and send them out to comrades "all over the United States."
Further obscuring his operation from officials, Li diverted funds received to co-conspirators' bank accounts located in Florida and New Jersey. A portion of proceeds was also transferred to collaborators in Italy.
It took the cross-jurisdictional collaboration of the HSI Newark Seaport Investigations Group and the Bergen County Prosecutor's Financial Crimes Unit, along with help from Europol and Italy's Guardia di Finanza, to successfully uncover the crime.
All of Li's three named partners have pled guilty, with LaMarca sentenced last July to 37 months in prison. Becerra and Volpe are awaiting sentencing, while ringleader Li is scheduled to hear his fate on May 30.
As a purveyor of the world's most desirable tech products, Apple has grappled with counterfeiters. Much of the company's troubles stem from China, a country known for rampant counterfeiting, though fake iPhones and iPads do pop up on occasion in the U.S.