Wall Street wowed by iPhone X performance, but cools off on expectations of an Apple 'super cycle'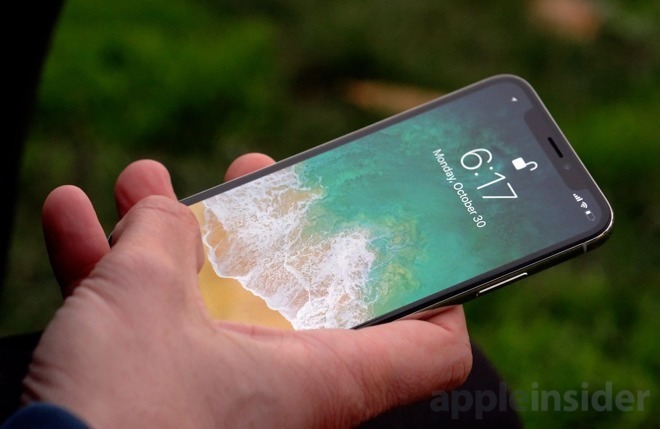 Apple delivered record revenue in its holiday quarter, but went about it in a way different than investors expected, leaving analysts to rethink their so-called "super cycle" predictions for iPhone X unit sales growth. But with the average selling price of new iPhones soaring to unexpected highs, analysts remain bullish on the company's prospects in the months to come.
After-hours trading on shares of AAPL following the company's earnings call showed the mixed emotions investors were going through, as the stock went up and down by a few percentage points in a financial tug of war. Eventually, when markets opened on Friday, the stock was down slightly, and stayed off by a little more than $5 as of early afternoon trading.
Apple earned $88.3 billion in revenue in the holiday 2017 quarter, which reflected availability of the iPhone 8 and iPhone 8 Plus, as well as the launch of the iPhone X. Sales of iPhones were down slightly, from 78.3 million a year ago to 77.3 million this year, but that was offset by a surging ASP, which reached a record high of $796.42.
Following the news, Wall Street was left with a lot to unpack, and analysts weighed in with their takes. AppleInsider offers a summary of what was said in the wake of Apple's first fiscal quarter of 2018 earnings report.
Guggenheim
Analyst Robert Cihra is sticking with his lofty $215 price target along with a "buy" rating in the wake of earnings.
He believes AAPL stock is set up even better over the next one to two years, as analysts stop expecting a mythical one-year "super-cycle" and begin to see the iPhone X as a new high-end model introducing new technologies, such as an OLED display, Face ID camera, machine learning and more.
He expects iPhone units will grow 6 percent year over year in calendar 2018, followed by another 4 percent growth in 2019.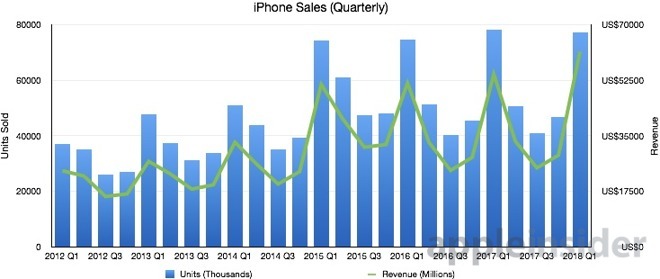 RBC Capital Markets
Heading into Thursday's earnings, a chief area of concern for investors was Apple's guidance for the next March quarter. Analyst Amit Daryanani said that while Apple guided below Wall Street expectations for the quarter, the iPhone unit guide came in better than had been feared.
That, coupled with stronger than expected demand for the iPhone X — which was the company's top selling handset for every week it has been available — have left Daryanani remaining bullish on the company's prospects.
For other points of strengths, he noted 18 percent growth in services, 36 percent growth in the "other" products category including Apple Watch and AirPods, and a 15 percent increase in iPhone average selling prices, to $796.
Reflecting the guidance for the March quarter, RBC cut its price target on AAPL, but only slightly, from $205 to $200. It has maintained an "outperform" rating for the stock.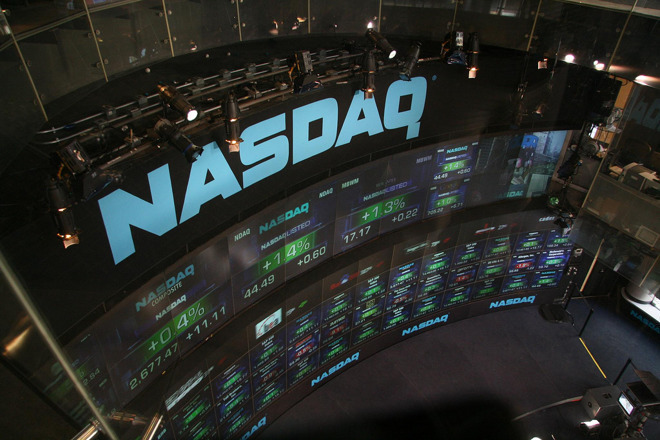 Loup Ventures
"Don't overthink AAPL," analyst Gene Munster wrote, highlighting a growing device base and increasing revenue per device. He cautioned that investors can get too caught up in unit sales, causing them to miss the forest for the trees.
Munster did admit that he thinks Apple "stumbled" in launching two distinct new iPhone models in 2017, which he said could be a potential cause that unit sales dipped year over year.
"We think it was partly due to the more complex buying decision between iPhone 8 and iPhone X and partly due to the iPhone X's limited availability in the quarter," Munster wrote. "However, iPhone X has been the top-selling iPhone every week since it launched, which drove iPhone ASPs up 15% y/y to $796 vs. the Street at $756. Herein lies Apple's long-term opportunity: a growing active device base coupled with increasing revenue per device."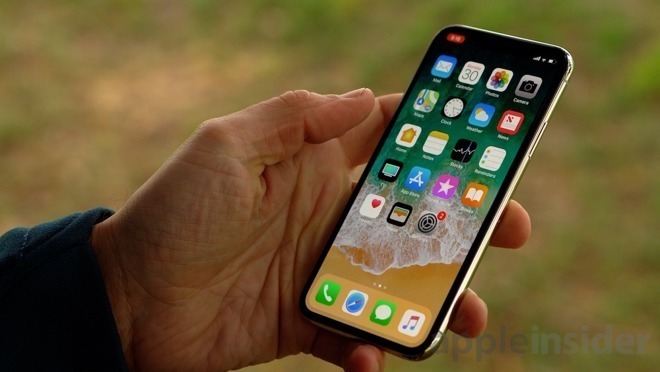 GBH Insights
Apple's December quarter was "good enough," analyst Daniel Ives said, but the "main event" of the earnings report was the much-anticipated March guidance.
"March revenue guidance and gross margins were better than feared with total revenue of $61 billion better than the feared $59 billion to $60 billion whisper numbers that bears were clawing to," Ives said. But he also noted that the numbers were blow lofty Wall Street expectations that surged as high as $65 billion before reports of alleged iPhone X production cuts spooked investors.
Ives has cut his forecast for fiscal year 2018 iPhone sales from 255 million units to between 235 million and 240 million. But he believes the combination of much higher ASPs, and a "push out" of 15 million to 20 million iPhones into fiscal year 2019, and tax repatriation and share buyback tailwinds should give investors confidence.
GBH Insights has maintained a "highly attractive" rating for shares of AAPL with a $205 price target.
Macquarie Research
"Fears of iPhone X weakness were overblown," analyst Ben Schachter said. He noted that an additional week in holiday 2016 skewed numbers, and when compared on a week-by-week basis, unit sales were actually up 7 percent year over year.
Like others, Schachter said March quarter guidance was better than feared.
And while the iPad and Mac numbers were characterized as "unexciting," Apple saw strong spots in its services business, continued growth for the Apple Watch, and a growing install base.
Macquarie maintained its $188 price target as well as an "outperform" rating.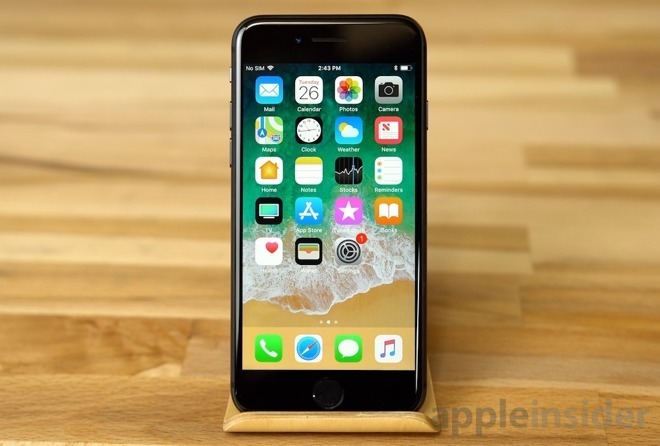 Rosenblatt Securities
Analyst Jun Zhang has been a noted AAPL bear for some time, though the firm did switch from a "neutral" to "buy" rating on shares of the company last November. Since then, it has maintained a $180 price target, which held steady after the latest earnings call.
Zhang said that March quarter concerns from investors are "overblown," and issued a revised revenue estimate of $61 billion.
Zhang is also bullish on new iPhone models set to come later this year, projecting 10 percent year over year growth with the anticipation that three new models, including a 6.5-inch "iPhone X Plus" and a 6.1-inch LCD model are in the pipeline.