Watch: The best Siri commands for HomePod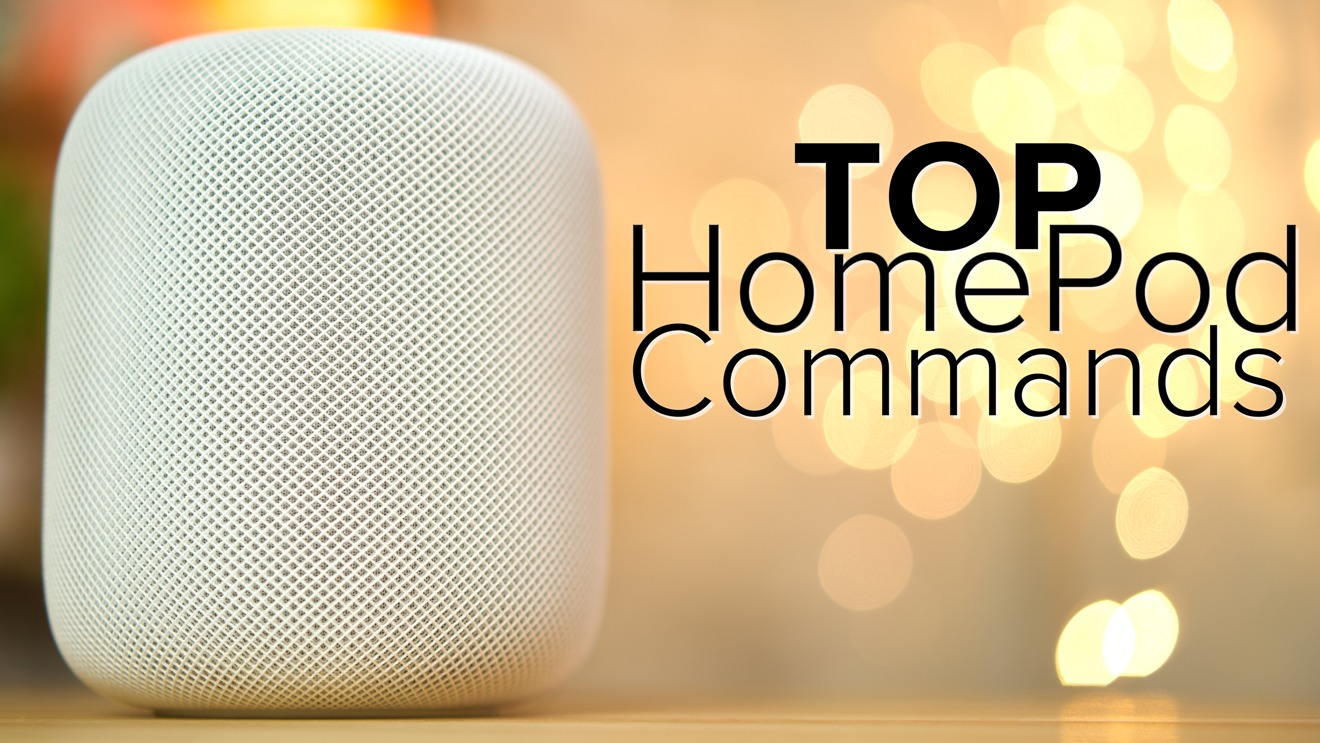 Apple's HomePod is out and users are impressed by the smart speaker's premium sound quality, but some have yet to take full advantage of its voice control functionality. To help users get started, AppleInsider collected a few useful phrases and commands that highlight Siri's capabilities.
Here's a list of the commands seen in the video above. Try them out with your HomePod by first invoking Siri by saying, "Hey Siri."
Play Beats 1 radio
Set volume to 50%
Who sings this song?
Add this song to my favorites
Add this song to my Apple Watch playlist.
Play some classical orchestra music
Remind me to go to the store today
Read my reminders
Set an alarm for [time]
I'm awake
Set an alarm for 7 in the morning and make it repeat everyday
Delete my [time] alarm
Set a timer for half an hour.
How much time is left on the timer?
Stop the timer
When is daylight savings time?
Make a shopping list
Add bananas to shopping list
Read my shopping list
Delete my shopping list
Conversions, translation and language:
How many ounces are in a cup?
How many teaspoons make one tablespoon?
How many calories are in a tortilla?
How many calories are in an orange?
How do you say see you later in french?
Translate Nice to meet you in Chinese.
Convert 50 dollars to euros
Define inevitable
What's 80 x $21.59
Now Multiply that by 24
What's 20% of that?
What's the traffic like going to work?
How long does it take to drive to Seattle?
Where's the closest gas station?
Where can I buy some flowers?
Where can I buy a replacement light bulb?
Where's the nearest ATM?
Where's the nearest Redbox?
Where can I get some coffee?
Where's the nearest pizza place?
What's the news today?
Switch to Fox News.
Give me the latest sports news.
How's the stock market today?
What's the best movie out right now?
Give me showtimes for Jumanji.
How tall is mount everest?
Flip a coin
Do you work for the FBI?
We'll be looking at HomeKit commands in a future video, so stay tuned.